'Riverdale's Mystery Just Got More Complicated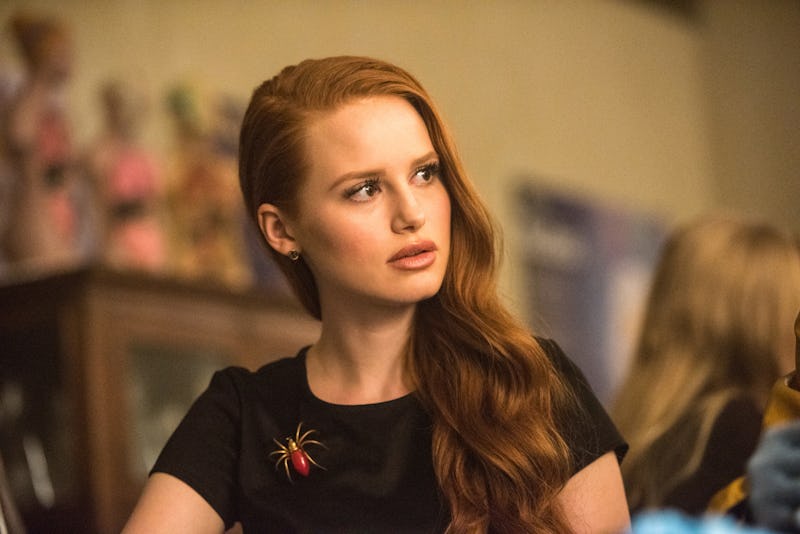 Dean Buscher/The CW
At the beginning of Riverdale, the CW's adaptation of Archie Comics, we learn that a boy named Jason Blossom was presumed dead after disappearing in the rapids while boating with his twin sister, Cheryl, on the Fourth of July. However, when Kevin and Moose discover Jason's body, there is a bullet hole square in his head. Who killed Jason Blossom on Riverdale? Jughead seems to be on the case, and so am I.
The pilot reveals that Jason was dating Betty's sister Polly, and that their relationship was toxic. Mrs. Cooper initially blamed Polly, which caused her to have a nervous breakdown. Now, Polly is in an institution, and Mrs. Cooper blames Jason for what happened to both of them. Even as the cops were dragging the river, looking for his body, she was confident that he deserved it.
So, who killed him? Presumably it wasn't Archie or his music teacher summer boo. Either could be involved, and it does seem suspiciously like Archie is taking Jason's place as the #1 ginger in town, but they heard the shot while making out on the riverbed.
The most likely suspect is Cheryl. I'm not sure if its the show's aesthetic or what, but I find it creepy that two twins went into a river wearing identical white clothing and red shoes... and then only one returned alive. Was she jealous of her brother's new relationship?
What if it was Polly herself? What if the death was related to the Lodge family? Veronica's mom is definitely harboring a dark past. I also wouldn't put it past Betty and Polly's dad to try to take things into his own hands. Riverdale seems like a place where everyone has a secret. Their whereabouts on the Fourth of July is a good place to start.