'Z' Shows Zelda Fitzgerald's Stoic Father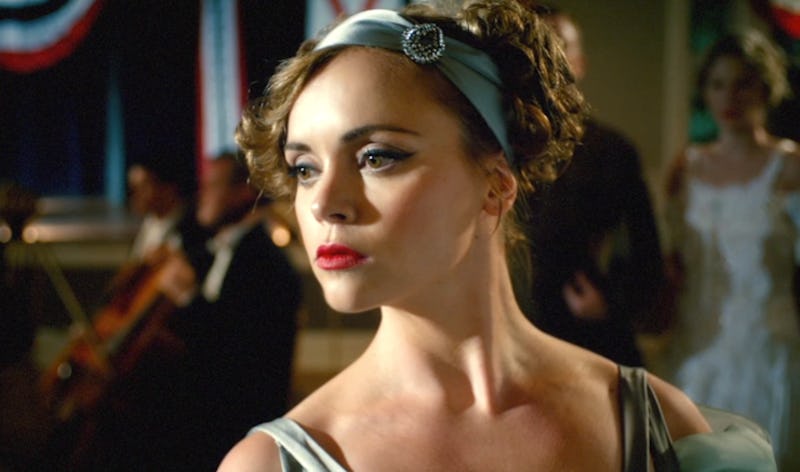 Amazon
For literary enthusiasts and fans of the jazz age, Amazon's new series Z: The Beginning of Everything is a dream come true. Although she's been the subject of Pulitzer Prize-nominated book, this is the first time Zelda Fitzgerald has been given the spotlight onscreen — and it's long overdue. She's best-known for her tumultuous marriage to iconic novelist F. Scott Fitzgerald, but Zelda was a talented writer — and a fascinating person — in her own right. Her life came to a tragic end when she died in a fire while receiving treatment at a psychiatric hospital at the age of 47 — but Season 1 of Z focuses on the early years of her life. When the series begins, she's in her late teens and living with her family in Alabama. Although her mother is depicted as loving, Zelda Fitzgerald's father, Anthony Dickson Sayre, often clashes with his youngest child.
It's important to note that the series is based on a novelization of Fitzgerald's life, so creative liberties have been taken — but, it appears that the characterization of Sayre aligns with what little information is available about him. According to Sally Cline's Zelda Fitzgerald: The Tragic, Meticulously Researched Biography of the Jazz Age's High Priestess, Zelda described her father as a "living fortress" and this cold demeanor is depicted in Z: The Beginning of Everything.
Judge Anthony Sayre, who is played by David Straithairn on Z, clashes with his fiercely independent daughter in Episode 1 and he doesn't come across as an especially loving husband or father. He refers to his daughter as a "hussy," and Zelda's friend Eugenia Tuttle told journalist Keith Runyon this was a common occurrence in real life. In the same interview, Tuttle said that she didn't like spending time at her friend's home because she "was scared of Judge Sayre." Zelda, on the other hand, wasn't intimidated by her father and, in the show's depiction, he knows it — he comments that she'll "do what she's gonna do," when it comes to her relationship with Fitzgerald, whom he wildly disapproves of.
Of course, in this matter, he does have a fair point — after witnessing Fitzgerald get kicked out of a bar after going on a bender, he warns Zelda that her future husband is "too fond of his liquor." Although it's unclear whether this conversation really happened, it is known that Fitzgerald's alcoholism caused significant problems in his life and marriage.
Sayre is, of course, best-known for being the Zelda's father — but he was also an extremely successful judge. According to his profile on the Alabama's Judicial System page, Sayre attended college in Roanoke, Virginia, before returning to Alabama to study law in Judge T.M. Arrington's Montgomery office. After Sayre was admitted to the bar in 1880, he worked as clerk of the city court before moving on to serve as Montgomery County's representative in the state legislature, and then a state senator. Sayre was elected judge of the Montgomery city court in 1897 and re-elected in 1903. He was appointed associate justice of the Alabama Supreme Court in 1909 and served on the court for 22 years.
As the series progresses, hopefully we'll see more interactions between Zelda and her father — after all, her marriage to Fitzgerald undoubtedly increased the tension in their relationship.