Plenty Of Artists Could Headline 2017 Coachella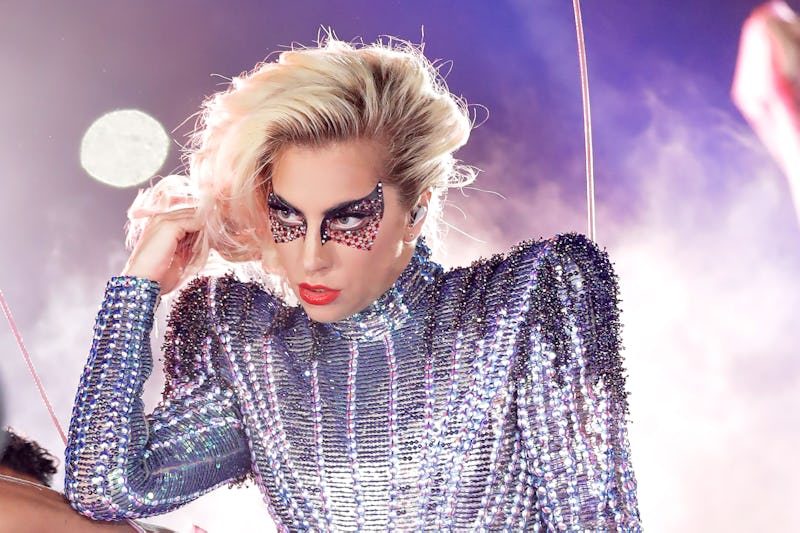 Ronald Martinez/Getty Images Sport/Getty Images
I'm sorry to be the bearer of bad news, but, well, it's official: Beyoncé won't headline Coachella due to her pregnancy, festival organizers have announced. It's not all bad news, because she's rescheduled to perform in 2018 instead, which means that fans will get another chance to see her take the stage. Besides, the statement provided says that she made the decision based on advice from her doctors, and you can't fault Queen Bey for prioritizing the health of her growing (twin!) babies. But with the festival only a month and a half away, concertgoers are probably anxious to see who will headline Coachella 2017 in Beyoncé's place.
Before I get into that, let me quickly catch you up to speed. Beyoncé was supposed to headline Coachella on April 15 and 22, the second nights of the California festival's two weekends. After much speculation, Coachella took to Facebook on Thursday to share the following statement:
Following the advice of her doctors to keep a less rigorous schedule in the coming months, Beyoncé has made the decision to forgo performing at the 2017 Coachella Valley Music & Arts Festival. However, Goldenvoice and Parkwood are pleased to confirm that she will be a headliner at the 2018 festival. Thank you for your understanding.
Her departure leaves Radiohead and Kendrick Lamar to perform on Coachella's Friday and Sunday night rosters. As for who will take the open Saturday night slots, Bustle reached out to Coachella for comment, but has not received a response at the time of publication. Still, there are plenty of guesses to be made about who could step in as we wait for an official confirmation.
1. Lady Gaga
In the last few months alone, Lady Gaga unveiled her chart-topping fifth studio album, Joanne, gave an epic Super Bowl halftime performance, and dueted with Metallica at the Grammys. She also has festival experience under her belt, having headlined Lollapalooza back in 2010. Suffice it to say that she'd be a prime pick to sub in for Beyoncé.
2. Chance the Rapper
Chance capped off a banner 2016 by taking home his first three Grammys earlier this month, including one for his critically praised third mixtape, Coloring Book. He'll already be on the festival circuit for his gig at Bonnaroo in June, so popping up a little early at Coachella would be totally within reason.
3. Frank Ocean
Last August, Frank Ocean made a triumphant return with Blonde, his first record in four years. His elusive live shows have been high in demand since, and, though his tour dates are limited, he'll be headlining both Hangout Music Festival and Sasquatch! this May. He performed at Coachella back in 2012, why not invite him back for more?
4. Rihanna
Fans have been campaigning for Rih to take Bey's place on Twitter. She already did a pretty lengthy world tour for ANTI last year, but she definitely knows how to put on a headliner-worthy performance.
5. The Weeknd
The Weeknd is fresh off a flashy show at the Grammys, and he's got plenty of material to pull from November's Starboy to shake up his live set. Plus, he's already appeared at Lollapalooza and Coachella and is gearing up for Bonnaroo this summer, so he's basically a festival pro.
6. Daft Punk
This is another name that's being tossed around on social media. Daft Punk haven't released an album since 2013's Random Access Memories, but their recent turn on The Weeknd's Starboy has apparently reignited some pretty heavy interest in seeing the robot duo back on stage.
Though its hard to fill the shoes of Beyoncé, any of these musicians would make a worthy substitute. Your move, Coachella.