Comedy Legend John Lithgow Joins 'Pitch Perfect 3'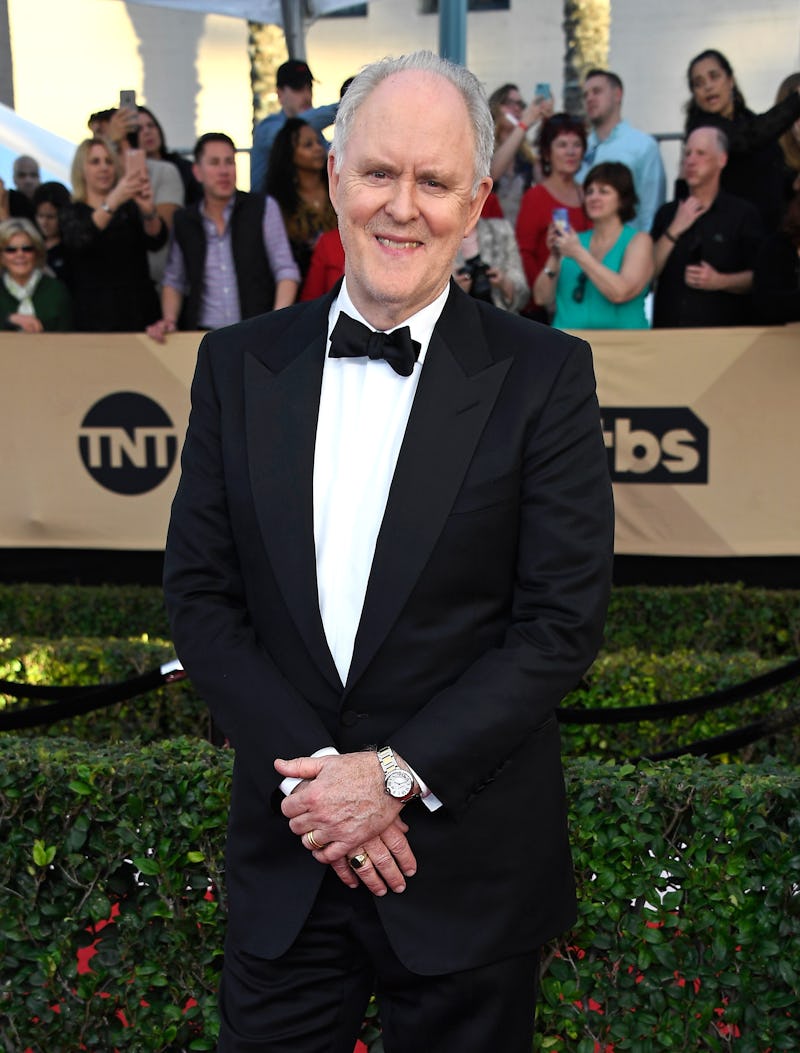 Frazer Harrison/Getty Images Entertainment/Getty Images
Well, this is aca-amazing news. According to Variety, John Lithgow is joining Pitch Perfect 3 in a mystery role. Lithgow, as I am sure you all know, is a true national treasure. The man has played everyone from a lovable alien in 3rd Rock from the Sun to Winston Churchill in The Crown. There is nothing he can't do, so the question of who Lithgow will play in Pitch Perfect 3 is an exciting one. Personally, I'm pulling for him to play a new Bella, who just returned to college and wants to fulfill his lifelong dream of being in an a capella group.
Seriously though, Lithgow's range as an actor is so extensive he could play anyone. It would be nice if the studio had at least offered up a hint about his new role, but they are currently keeping the details under wraps. In fact, everything about Pitch Perfect 3 is a secret at this point, aside from its amazing cast. Rebel Wilson, Anna Kendrick, Brittany Snow, Anna Camp, Hailee Steinfeld, and Elizabeth Banks are all set to return, and Orange Is the New Black's Ruby Rose has joined the cast as a member of a rival group. The only other thing fans know for sure is the movie set to hit theaters Dec. 22.
Setting aside questions about how some of the characters are still in college, speculating that they are locked in another intense championship is a safe bet. If the Bellas are competing once again, Lithgow would make an ideal host for any competition, or, better yet, a coach. In case you were wondering, yes, in addition to all of his other talents, the actor is also a gifted singer.
Lithgow has a long history of knockout comedic performances — see 3rd Rock for reference — but he can also play the ultimate "gentleman" type. Put those two things together, and you have the perfect recipe for a character designed to put the Bellas through their paces if they decide to enter a competition at the upper echelons of society. If the third movie is about the group finding a more mature sound, perhaps in hopes of keeping their a capella careers going beyond college, they may be in need of a madcap mentor who looks an awful lot like Lithgow.
Of course, the actor could also be playing someone's relative with an a capella past all his own. He could even be a bad guy determined to undermine the Bellas for the sake of his own team. The bottom line is because Lithgow is such a chameleon, he could be playing anyone — but whoever he plays is sure to be an unforgettable addition to the Pitch Perfect world.