Theater Enthusiasts May Already Recognize Sara Bareilles' Boyfriend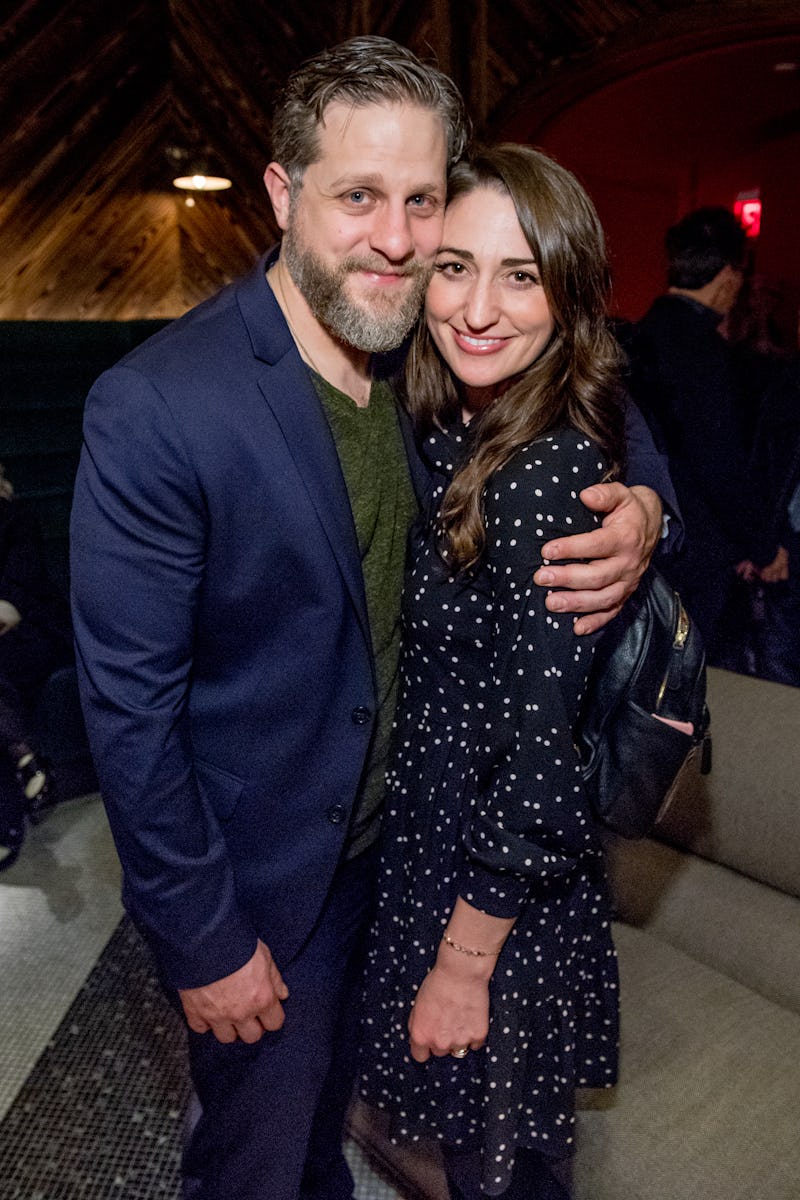 Roy Rochlin/Getty Images Entertainment/Getty Images
Sara Bareilles is basically a gift from the heavens, and she'll be showcasing her musical talents on Sunday at the 72nd Annual Tony Awards. She's hosting the night of Broadway festivities along with Josh Groban, and there just may be a special someone cheering her on from the sidelines. So who is Sara Bareilles' boyfriend?
His name, according to People magazine, is Joe Tippett, and he previously starred in Broadway's Waitress adaptation. Bareilles famously wrote the music and lyrics to the stage version of the 2007 film, and People reports that they first met while working on previews for the show. Do you think they sing to each other at home while they're cooking dinner? I'm going to choose to believe they do.
Tippett most recently appeared on Rise, NBC's theater-kid drama (which has since been canceled), but he didn't play one of the Broadway enthusiasts — he played the football coach. In a recent interview with Playbill, he mentioned Bareilles, and though he didn't delve into their relationship, it's clear that he admires her. "Sara is one of those 'if it scares me I should do it' types of people, and I find that incredibly compelling and inspired," he told the outlet. "Her push into the raw places in search of truth and honesty has taught me a great deal."
Tippett told StageBuddy.com last year that though he doesn't think of himself as a gifted singer, he still always felt like acting was the path for him. "I could've gone to college on an athletic scholarship, but I'd started dabbling in theatre and became interested in that," he said. "I came home once, flipped the TV on while drunk, and Who's Afraid of Virginia Woolf was on, right at the 'bergin speech,' I watched that and decided that's what I wanted to do."
Tippett and Bareilles seem like a pretty low-key couple — there are hardly any red carpet photos of them together — but Bareilles hasn't been shy about mentioning him from time to time on social media. She shared some screenshots of his role in Rise and was very supportive of his role. And given her obvious talents for writing music, perhaps there could be another collaboration in their future after the time Tippett spent with her tunes in Waitress.
"My pat answer is 'never say never,"" Bareilles told Billboard when asked if she'd ever tackle another Broadway musical. "I pride myself in that I make decisions on what happens next in my career from an organic place, and I don't know what that may look like now. I love the idea of writing another musical, I love the idea of being a part of another cast at some point. I love the idea of exploring television or film [acting]."
Sunday is a big night for Bareilles, and it's not just because of the fact that she's in charge of making sure the show runs smoothly. She's also nominated for her work as a songwriter for Spongebob Squarepants: The Musical. Not only does she have the talent to nail the gig, but she's got the support behind the scenes — not just in Tippett, but in her co-host Groban. "We've known each other for a long time and we have such a nice natural chemistry, and so it felt like this wonderful opportunity to do something that was scary but also to do it with a buddy," Bareilles told CBS News of her co-host.
Groban also noted the importance of the Tony Awards, especially for kids watching at home, so it's clear the two want to impress them. "I think it's not lost on us how many young people are going to be watching and how many young people are hopefully saying the same thing: I want to be in those shoes one day," he said in the same interview. Between her onstage partnership with Groban and the offstage one with Tippett, it sure seems like Bareilles has no shortage of support.