7 Bestselling Authors Reveal How These Famous Villains Changed Their Writing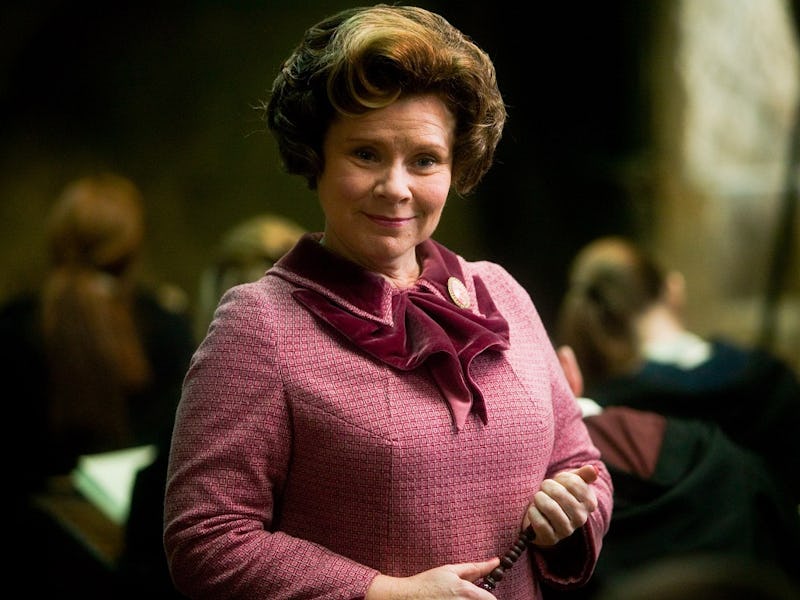 Warner Bros.
Out Tuesday from Bloomsbury USA Children's, Because You Love to Hate Me is a young-adult fiction anthology that contains 13 stories about your favorite villains, told through collaboration between BookTubers and YA authors. Seven of the Because You Love to Hate Me authors have shared their favorite villains of all time with Bustle, and you can read all about whom they love to hate and why below.
Bloomsbury USA assembled an all-star lineup for Because You Love to Hate Me. Bestselling authors of YA fantasy teamed up with your favorite BookTubers to tell the compelling stories of classic villains, from Medusa to Moriarty. Tales with villain protagonists aren't new, by any means, but it's fun to see the digital and print sides of the book community coming together to create something magical.
If you read a lot of YA, or watch a lot of BookTube videos, your faves are almost certainly included in Because You Love to Hate Me. The BookTubers provided their paired authors with brief writing prompts, which then blossomed into fully-realized stories of betrayal, deceit, and angst.
Check out the full list of authors and BookTubers below, and read on to find out which villains your favorite YA writers love the most.
Because You Love to Hate Me includes stories written by:
Renée Ahdieh (The Wrath and the Dawn)
Ameriie (BooksBeautyAmeriie on YouTube)
Soman Chainani (The School for Good and Evil)
Susan Dennard (Truthwitch)
Sarah Enni (First Draft podcast host)
Marissa Meyer (Cinder)
Cindy Pon (Serpentine)
Victoria Schwab (A Darker Shade of Magic)
Samantha Shannon (The Bone Season)
Adam Silvera (More Happy Than Not)
Andrew Smith (Winger)
April Genevieve Tucholke (Wink Poppy Midnight)
Nicola Yoon (Everything, Everything)
Writing prompts were provided by the following BookTubers:
Benjamin Alderson (Benjaminoftomes)
Sasha Alsberg (abookutopia)
Whitney Atkinson (WhittyNovels)
Tina Burke (ChristinaReadsYA and TheLushables)
Catriona Feeney (LittleBookOwl)
Jesse George (JessetheReader)
Zoë Herdt (readbyzoe)
Samantha Lane (Thoughts on Tomes)
Sophia Lee (thebookbasement)
Raeleen Lemay (padfootandprongs07)
Regan Perusse (PeruseProject)
Christine Riccio (polandbananasBOOKS)
Steph Sinclair and Kat Kennedy (Cuddlebuggery)