Why 'Big Little Lies' Fans Will Love Reese Witherspoon's New Project 'Eleanor Oliphant Is Completely Fine'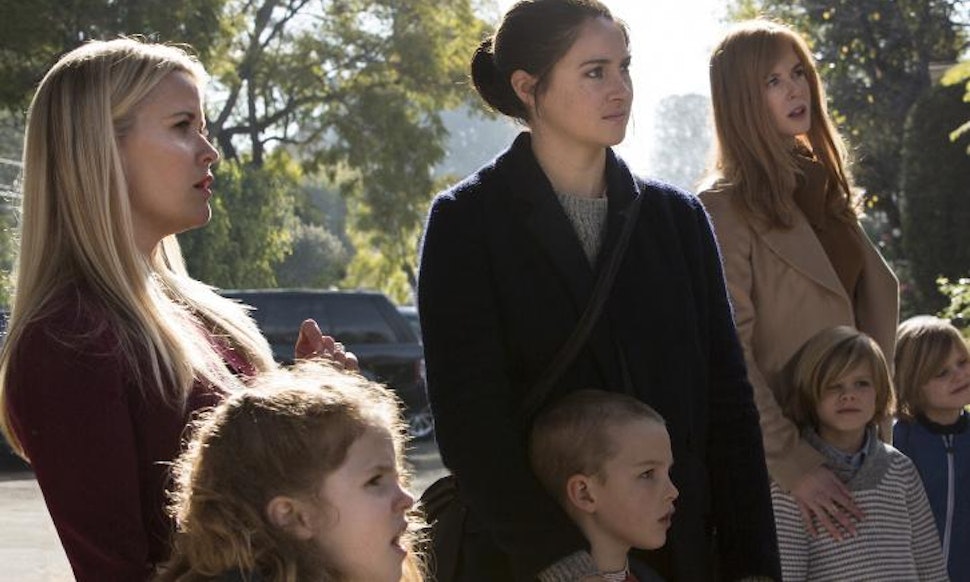 Reese Witherspoon is the celeb to go to for book recommendations, and her latest fave is no exception. After the success of Big Little Lies, Reese Witherspoon is adapting Eleanor Oliphant Is Completely Fine into a movie, and I can already guarantee it's going to be a hit. Gail Honeyman's debut novel Eleanor Oliphant just came out this May — and if you're still in decline about having no new episodes of Big Little Lies to watch, then I strongly recommend you rush out and buy a copy to fill the hole left in your heart.
So far, audiences have fallen in love with adaptations of Gone Girl and Wild produced by Witherspoon — and earlier this year, the HBO show Big Little Lies had the entire country glued to their TVs to find out who killed who at the talent show. When it comes to gripping female-led stories, Witherspoon's your gal — and now, it's time to get really excited about the movie version of Eleanor Oliphant Is Completely Fine.
Eleanor Oliphant is a creature of habit. Her colleagues see her as the office weirdo due to her inappropriate social skills and her tendency to wear the same clothes all year round. She doesn't have room in her life for friends; in fact, other than stilted phone conversations with her verbally abusive Mummy, and the cashier who sells her her weekly bottle of vodka, Eleanor doesn't speak to anybody between Friday afternoon and Monday morning. But that's before she meets Raymond, the unhygienic IT guy at work who happens to be there when an elderly gentleman Sammy falls on the street — and Eleanor and Raymond have to work together to help him.
It's a far cry from the glamorous shores of Monterey that we saw on Witherspoon's latest show — but if you loved Big Little Lies, then the quirky and heartwarming Eleanor Oliphant is a book you definitely want on your shelf this summer.
Eleanor Oliphant Is Completely Fine by Gail Honeyman, $15,60, Amazon
1

It's About Friendship
Big Little Lies was about the bonds formed between its central characters through times of trouble — and Eleanor Oliphant is no different. It's only through her friendship with Raymond and Sammy that Eleanor learns how different her life could be if she opened her heart to someone else.
2

It's About Female Strength
The women in Big Little Lies were survivors — and so is Eleanor. The further the novel delves into her past, the more we learn about quite how strong Eleanor has always had to be.
3

It's Got Female Villains, Too
The women of Big Little Lies weren't just tough; they could be bad too. Reese Witherspoon captured our hearts as the anti-hero Madeline Mackenzie, and Laura Dern's Renata could make us gasp with quite how cruel she could be. As much as I love a female hero, I love a female villain too — and oh boy, does Eleanor Oliphant have a female villain.
4

It's Got Twists And Turns...
Throughout Big Little Lies, we had one big underlying question: who killed who at the talent show? Throughout Eleanor Oliphant, you'll have a million: what happened in Eleanor's past? How did she get those scars on her fact? And where, exactly, is Mummy calling from?
5

...But You'll Care Even More About The Characters Themselves
While the murder mystery was gripping, ultimately we watched Big Little Lies because we so loved Madeline, Celeste, Jane, Bonnie, and Renata. In Eleanor Oliphant, you'll feel the same for Eleanor, Raymond, and Sammy. The mystery is compelling, but it's the people you'll remember.