BenDeLaCreme's Shocking Exit From 'Drag Race' Can't Diminish All She Achieved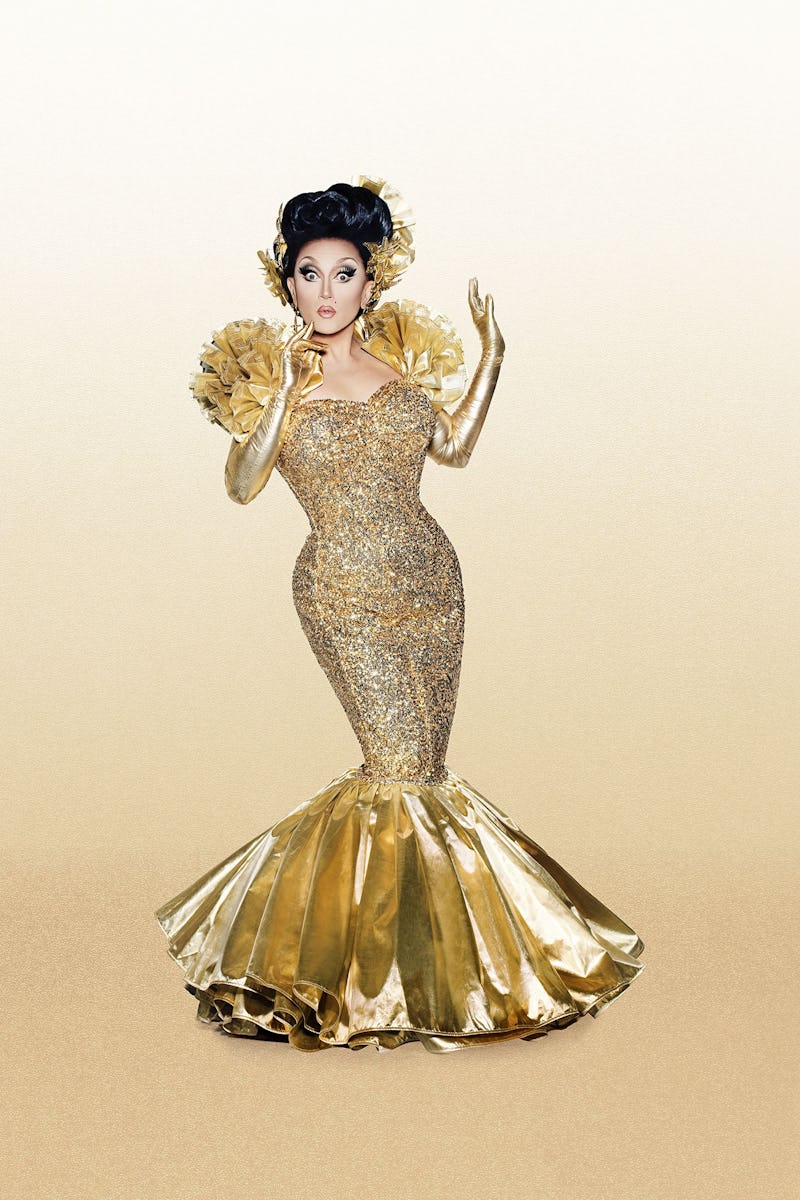 VH1
Before spilling the tea, there are massive RuPaul All Stars spoilers below. Read at your own risk. Fans of RuPaul's Drag Race went to bed shook on Thursday night. In what may be the biggest twist in the series' history, it wasn't BeBe, Shangela, or Trixie going home, but instead, BenDeLaCreme eliminated herself from RuPaul's Drag Race All Stars 3. Even though she won the lip-sync battle, she opted to send herself home instead of one of the bottom three. Despite the fact that she is no longer in the competition, it is clear that BenDeLaCreme is the real winner of Drag Race. Her actions from Episode 6 are just the most recent example of why she won, without ever taking the crown.
But, why did she do it? There were so many clues that suggested she could easily win this season. As someone who has followed the show all season long, it was a bit hard to swallow. Seeing DeLa pull her lipstick out to reveal she had written her own name, in white-out, was one of the most shocking moments of Drag Race history. However, her reasoning does make sense. Since the beginning, DeLa has said that she was uncomfortable sending other queens home. In fact, when given the opportunity to give another chance to Morgan McMichaels, she took it.
Her unease about sending other queens home wasn't the only reason she decided to leave the show, though. She also revealed that she thinks the crown simply held more meaning to the other queens. Even with her stellar performances this season, she felt she didn't have anything left to prove to anyone. She explained herself further in a tweet following the episode, it read: "If you don't like the rules, make your own ... We define our own success."
When she revealed her decision, the entire room was bathed in shock. Jaws hit the floor. From RuPaul, to the other judges, to the queens — absolutely nobody saw this twist coming. After hearing the news, all Ru could say was, "Actually, I don't know how to take this." And neither did the other competitors.
On Twitter, Aja, who had recently told Bustle she was pulling for DeLa to win, tweeted out several messages in support of DeLa and her decision. In those tweets she told DeLa, "I love you so much." In another tweet, Aja said that DeLa "became a crownless queen! Won everyone's heart!"
It has to be said: DeLa is the best queen to compete in All Stars 3. Not only was she winningest queen this season, you could also make the case that she is the toughest competitor ever to appear on Drag Race, in any season, All Stars or not. She has set two records on the show that may never be broken. Firstly, she has the longest challenge-win streak of any queen to appear on the show, with four in a row. Secondly, she has more challenge wins than any other queen, at five.
To put that into perspective, she was on the show through Episode 6, which means that she won five out of those six weeks. In addition, she also won three different lip-sync battles this season, which was another stellar feat. Moreover, being such a competitive threat, any other queen would have been justified in sending her home given the opportunity. However, DeLa was never in the bottom. As a result, she was never at risk of going home until she decided it was her time to go.
So no, technically, BenDeLaCreme did not win RuPaul's Drag Race All Stars 3. However, given her dominance throughout the season, no matter who actually claims the crown, there will always be those who would say that BenDeLaCreme would have certainly won, had she stayed. She was friendly, hilarious, witty, kind, respectful, fun, and more. She was a favorite for many. So, though she may have quit, BenDeLaCreme is undoubtedly the winner of All Stars 3.