Here's Who Actually Has A Shot At Winning 'Drag Race' — The Others Can Sashay Away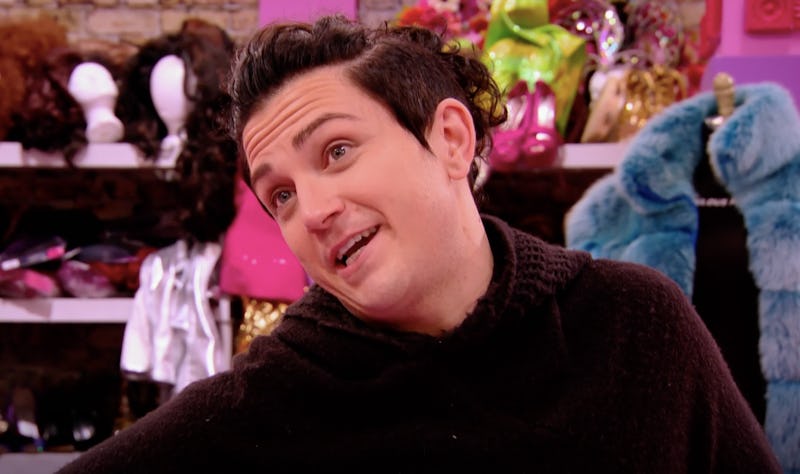 VH1
Through Week 4 of RuPaul's Drag Race All Stars, there are a pair of queens who have clearly separated themselves from the rest. The question of who will win RuPaul's Drag Race All Stars 3 seems as simple as a choice between Shangela and BenDeLaCreme. While it's still too early to tell just who out of the pair could or would win, but it certainly seems like it is their competition to lose.
The pair dominated Week 4 from the Snatch Game challenge to the runway looks to the lip-sync battle, which they ended up doing against one another. The competition was so tight that RuPaul ended up making a decision that shocked everyone: He gave Week 4's win to both Shangela and BenDeLaCreme. With that shared win for the pair, each have won over $15,000 in cash so far this season.
BenDeLaCreme came out of the gate and has looked like the frontrunner all season long. After winning in Week 1, there hasn't been a challenge where she hasn't appeared in the Top 2. That means she's placed in the Top 2 for four straight weeks. Using comedy arguably better than any other queen, she's left a mark on this season already. Her weak spot seems to be lip-sync battles though, as she has only won two out of the four that she has competed in.
Shangela though, has risen to challenge BenDeLaCreme in recent weeks. Although she has only had two Top 2 finishes, she has won both lip-sync battles that she's participated in. While Shangela is also a comedic powerhouse like BenDeLaCreme, she seems to be a bit more well-rounded as an overall queen.
And, though both of them have similar skill sets, they are playing this game completely differently. This is how one could rise above the other.
Instead of playing a hard social game, actively trying to form alliances like a competitor on Survivor, it seems like BenDeLaCreme is remaining as friendly as possible with everyone. Not making waves, her strategy seems to be to keep the drama to a minimum. Being a large target already, she seems to be doing her best not to put even more of a target on her back.
Shangela is taking a different approach. Instead of playing like a pageant queen, remaining friendly with everyone, not ruffling feathers, she is playing a hard social game. Shangela is actively making alliances with other queens like Kennedy Davenport and others to help her progress in the game.
While there are certainly plenty of other talented queens in the group, the rest are running out of time to turn up their competitive drives and really go for it.
And, while most fans may be pulling for BenDeLaCreme or Shangela, there remains a pair of underdogs to still be on the lookout for. The first who could unseat those top two queens is BeBe Zahara Benet. Although she hasn't won the top prize yet, she did place Top 2 earlier in this season. More importantly though, BeBe is the only queen in this competition who has already won an entire season of Drag Race. She was the first winner of RuPaul's Drag Race back in 2009.
The other contestant who may be able to sneak in for a victory in All Stars could be Kennedy Davenport. Unlike BeBe, Kennedy has won a challenge this season (Week 3's B*tchelor). Despite winning Week 3 though, Kennedy found herself in the bottom three in Week 4. This makes the second time she has wound up in the bottom and was nearly sent home. Undoubtedly, Kennedy has had an up-and-down season. However, if Kennedy can manage to pick herself up and return to form in Week 5 and beyond, perhaps she has the best chance to win if Shangela or BenDeLaCreme don't take the title.
There is still plenty of competition to go before this season of RuPaul's Drag Race All Stars is completed. Undoubtedly, there will be twists, turns, and other surprises that will come to light. What doesn't seem to be a surprise, though, is just who will snatch the crown. Unless something drastically changes, this season of Drag Race has become a competition between just two: Shangela and BenDeLaCreme.
Shangela often talks about herself as being like the Game of Thrones queen and Mother of Dragons, Daenerys Targaryen. Utilizing that same metaphor, it would appear that BenDeLaCreme might just be the Drag Race version of Cersei Lannister. If Shangela and BenDeLaCreme's inevitable face-off is half as interesting as Daenerys and Cersei's meeting, this season of Drag Race will be truly epic.