Why George & Amal May Have Picked The Name Alexander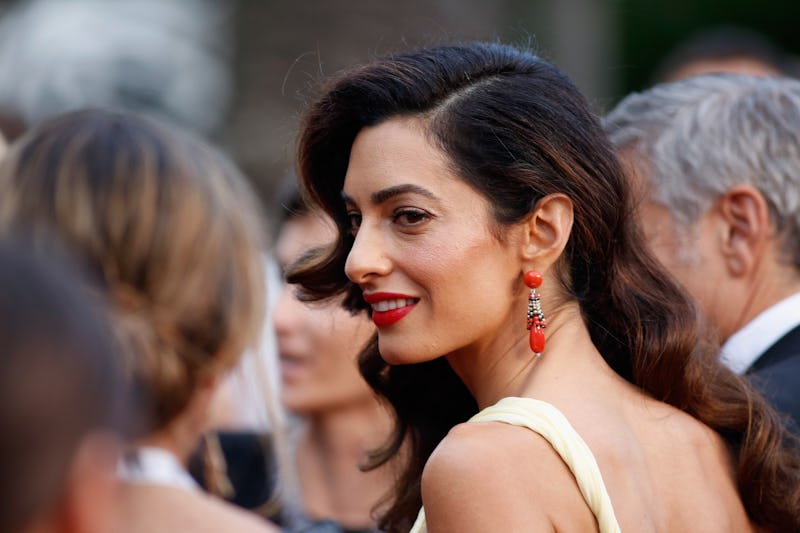 Tristan Fewings/Getty Images Entertainment/Getty Images
We now know George and Amal Clooney have welcomed their twins and that those twins are named Ella and Alexander, but some fans still might be left wanting more. For instance, the reason why George and Amal chose the name Alexander. Like parents everywhere, Amal and George probably selected the names for their twins based upon the names' meanings and origins, and Alexander is a particularly strong name, with some incredibly regal connotations.
The moniker actually means "defender of men", an extremely apt name for any child whose mother is Amal Clooney. In many ways, Alexander is the perfect choice of name for one of the Clooney twins, because their mother is a famed international human rights lawyer, renowned for her work ethic. For instance, in March 2017, Amal delivered a call for action at the United Nations, urging them to back an investigation into the Islamic State in Iraq.
Undoubtedly, one of the reasons George was first drawn to Amal was because of her impressive resume, which is why the name Alexander makes so much sense for the couple. Arguably, Amal has proven herself, time and again, to be a "defender of men," a title she has now passed on to her newborn son.
Aside from the name's strong meaning, there are many famous and impressive people who have carried the name Alexander. From founding father Alexander Hamilton to ruler of Ancient Greece Alexander the Great, the Clooney's name choice denotes strength of character for their child and the promise of good leadership.
With parents as impressive as Amal and George Clooney, it's clear that the newborn twins are going to achieve a lot when they're older. And it's clear that the parents have chosen monikers that hint at every possible future success they will have.