Why Natalie Portman Chose The Name Aleph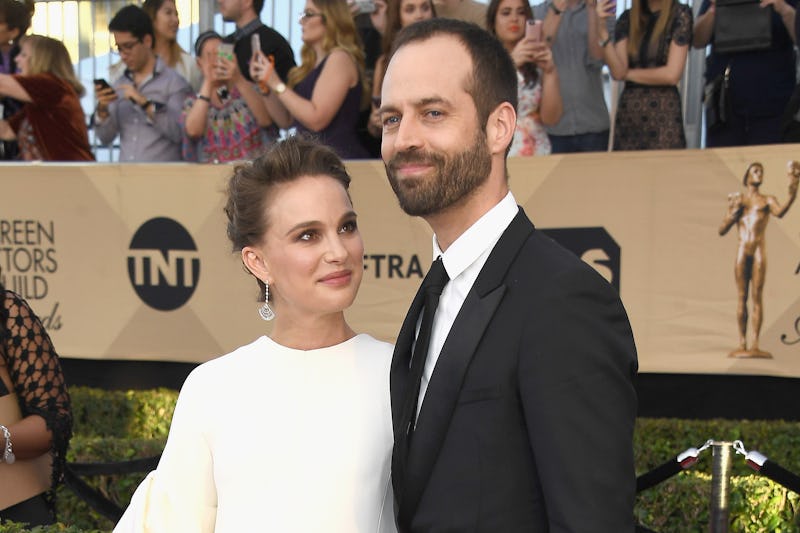 Frazer Harrison/Getty Images Entertainment/Getty Images
In Hollywood, your name is your legacy. While some celebrities turn to nature, cultural traditions, or even Disney for inspiration to give their children a standout moniker, others simply harken back to their faith. In Natalie Portman's case, naming her son Aleph was as easy as "A, B, C." People magazine reported, "Aleph is the first letter of the Hebrew alphabet, much like alpha is the first letter of the Greek alphabet."
The 35-year-old actor herself confirmed the alphabet origin to Ellen DeGeneres in December 2016, but explained the name's deeper meaning. "It's not really a name in Hebrew usually, but it has a lot of mystical, symbolic meanings of humility, strength," Portman said.
Born Neta-Lee Hershlag in Jerusalem, Israel and raised Jewish, Portman knows a thing or two about Hebrew. "Netali" is a combination of two Hebrew words neta meaning "plant" and li meaning "for me," which essentially means "my seedling," according to BehindtheName.com.
The actor told Contact Music in 2006 that she planned to teach her future children about Judaism to uphold her family traditions. "A priority for me is definitely that I'd like to raise my kids Jewish, but the ultimate thing is to have someone who is a good person and who is a partner," Portman said. The Jackie star's partner turned out to be French choreographer Benjamin Millepied, whom she married in 2012. Knowing how serious a role religion played in Portman's life, Millepied converted to Judaism in 2014, according to the Israeli newspaper Yediot Acharanot.
Considering how devoted the couple is to their now shared religion, looking forward another Hebrew name with the second child they are currently expecting isn't too far off base.