What Does St. Patrick Have To Do With St. Patrick's Day?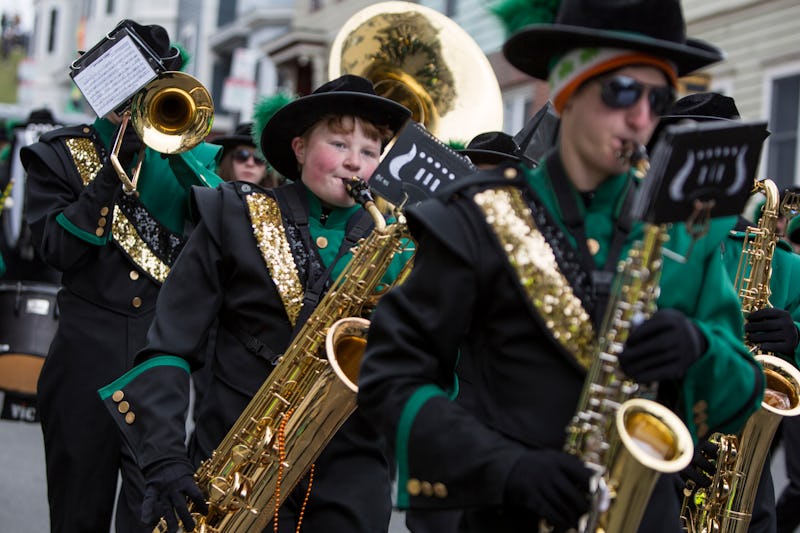 Scott Eisen/Getty Images News/Getty Images
Today is St. Patrick's Day, the holiday when Irish communities in the diaspora around the world (but mostly in America) dye everything green, wear clothing adorned with shamrocks, and give out pinches to people who don't dress up for the celebration. If you question the actual origins of the holiday and how they relate to modern celebrations, you're not alone; it's one of several holidays in the modern calendar that have departed significantly from their historical origins. What was once a holiday about fasting and snakes is now apparently mostly about parades and yelling about your one-sixteenth Irish ancestry to anyone who will listen. Not that there's anything wrong with that — it sounds like a pretty good time. But it's quite different from the holiday's roots.
Holidays and how they evolve are a genuine area of historical interest, but it's actually rare for them to depart significantly from their original focus. A lot of historical argument is taken up with how different holidays in various eras relate to one another (whether Easter is related to celebrations of the Germanic goddess Oestre, for instance, and how modern Christmas may have taken various traditional cues from medieval Twelfth Night revelries) — many of which are shaped by the fact that the Christian church often seemed to overtake or adapt pagan traditions among converted communities. In strong religious contexts, preservation of holiday traditions is often likely to be pretty constant; in Judaism, for instance, the replication of their calendar of traditions down the generations was a direct challenge to attempts to wipe the religion out. Various cultures, meanwhile, have simply added more elements over the course of history. This is the case with Chinese New Year, which can be traced back 3800 years to agrarian festivals around the beginning of spring, and gradually accumulated various now-traditional elements from early exploding-bamboo fireworks to eating yusheng, raw fish salad.
So the concept of a holiday veering quietly sideways is actually quite a rare thing — but as not as rare as you might think.