This Is Why You Don't Have Filters On Insta Yet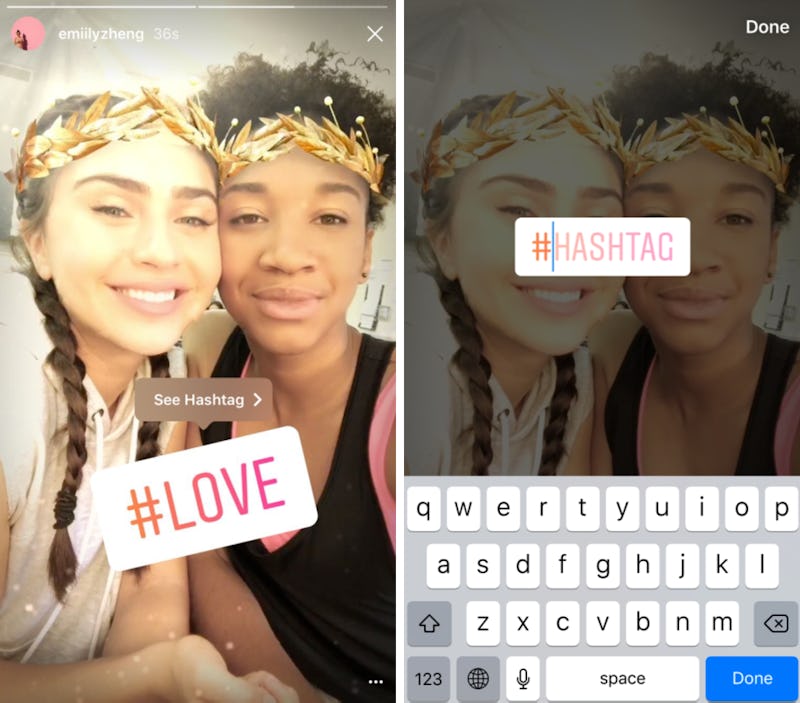 Courtesy of Instagram
If you weren't obsessed with Instagram already, you're about to be, because today, they're rolling out face filters for Stories. Of course, the first thing I did this morning was go looking for this sweet new feature, but to no avail. Why don't I have face filters on Instagram? I'm ready to lose the next hour of my day completely immersed in the amazing abyss that is Instagram, but it looks like we need to be patient, as it's possible we haven't all received the update yet.
Updates frequently do not become available to everyone immediately, instead making their way to Instagram users one geographic region at a time; so it's likely it just hasn't hit your smartphone yet. Make sure you've switched to the most recent version of Instagram by going to your phone's app store and checking for any updates. Finally, follow Instagram's directions for accessing the face filters to see if it's available to you.
To use the new face filters on Instagram, all you have to do is swipe left on your feed to create a new Story like you normally would and tap the new face icon that you'll find in the bottom righthand corner. Hit record, and voila.
You can use the front- or back-facing camera, and the new filters even work with Boomerang. Add an exciting twist to your selfies, send cute filtered photos and vids to friends through Direct, or add a little twist to your story. (P.S. Some of the filters also work with a friend!)
This isn't the only update coming to Instagram right now. The new Rewind feature allows you to record a video that will then play backward. You can find this in the same place as the Boomerang and Hands-Free functions. (Even if you don't have the new face filters yet, you might very well have Rewind already.) There's a new customizable hashtag sticker (located with the other stickers) that's fully functioning and clickable. Finally, you can find a new eraser tool in the same spot as the other drawing tools.
Now, go forth and take selfies.