How To Troubleshoot If You Don't Have Snapchat's New Flashback Story Feature Yet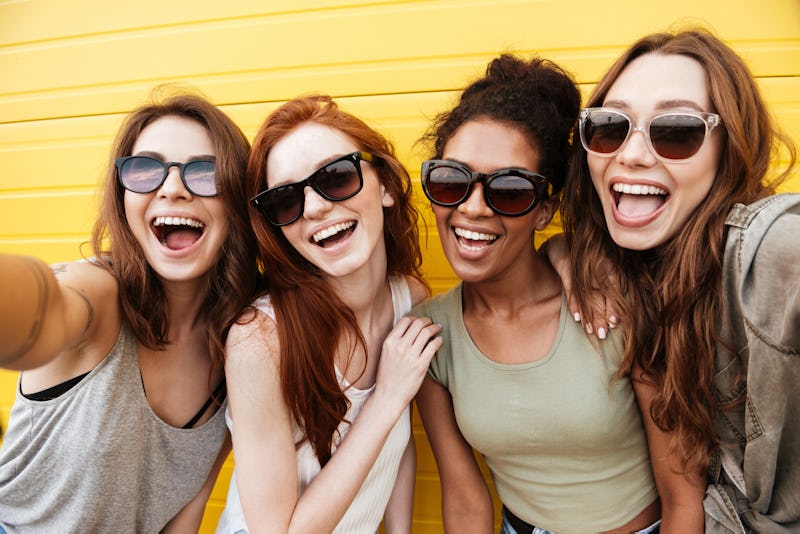 Shutterstock
On June 13, 2018, Snapchat debuted Flashback Stories, a new feature that caters to social media's undying love of digital nostalgia. Every day, Snapchat will pull Snaps from your Memories section that were taken on the same day in previous years, and package them into a cute little Story you can then edit, share, or send to friends. If you've already checked and you're wondering why you don't have Flashback Stories on Snapchat yet, rest assured that you'll be flashing back in no time. Snapchat is most definitely not leaving you out of this awesome update.
Despite the fact that the new feature is technically now available to Snapchatters around the world on iOS and Android, there are a few reasons why you might not be able to use it yourself. Part of the reason is simply the way the feature works, and the other part is because new features, in general, take a minute to roll out.
Snapchat Memories, as you know, includes photos and videos from the past that you've saved and deemed as important moments. All of the birthdays, good hair days, adventures, pranks you played on your roommates, cute dogs wearing festival filters, and double rainbows are just hanging out in your Memories folder, waiting to be revived for your nostalgic-viewing pleasure.
Flashback Stories take photos and videos from the same day in a different year, and presents them to you without prompt. They are also automatically generated, so they just show up at the top of Memories if you have already saved a Snap from that day in history. For example, if last year on the Fourth of July, you saved a Snap of you and your friends watching the fireworks in your Memories, this year on the Fourth of July, Snapchat will automatically generate a Flashback Story for you featuring that very Snap. It's an opportunity for you to see what you were doing at this time last year, and it's also a great motivator to get you to save more Memories — after all, the more days that you save, the more days you'll have to look back on in the future.
And that brings me to why you might not see the feature in your Memories today:
The Update May Not Have Reached You Yet
Typically, any time there's an update to an app as big as Snapchat, it won't become immediately available to everyone. Apps like to stagger when users get new updates so that not everyone is logging on to use the feature at the same time and potentially crashing the app. And while it might be a bummer if all of your friends seem to have the update and you don't, it's actually for the best: The more the update is spread out among users, the more opportunities Snapchat has to troubleshoot issues that might become apparent as users start to engage with the feature. So know that by the time you get the update, you're likely getting the best possible version of it that's hopefully bug-free and ready to enjoy.
You Don't Have A Memory Saved For Today
If on this day in years past you didn't save a Memory, there would be nothing for Snapchat to generate for you today, so that's one reason why you might not see anything. If you haven't been an avid Memory user in the last year, you'll have less opportunities to look back. That said, it's never too late to start saving more Memories so that this time next year, you've got a lot more to be nostalgic about.
This article was originally published on