Here's What You Can Do If You're Having Trouble Loading Instagram Right Now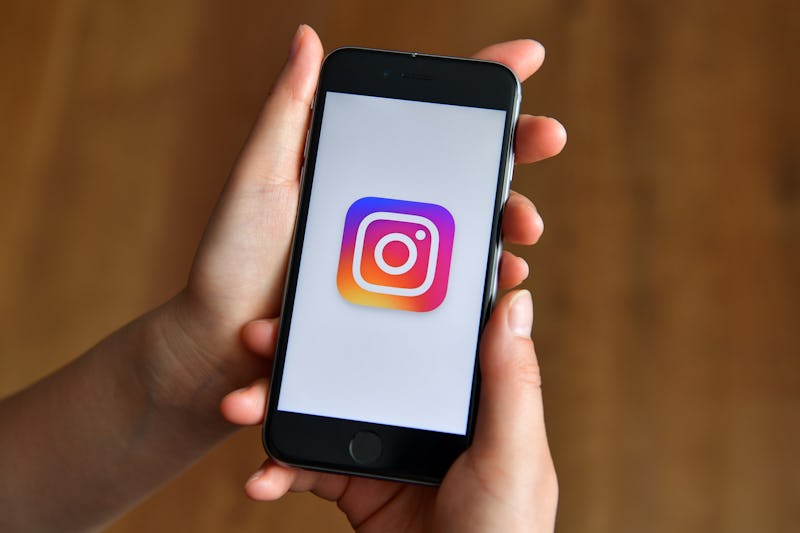 Carl Court/Getty Images News/Getty Images
Friends, neighbors, fellow connoisseurs of cute dogs and baked goods on Instagram: Friday, July 13 has brought in a slew of user reports wondering why Instagram is down, so if you're having trouble accessing the app, you're not alone. According to Down Detector, the reports of users having trouble loading Instagram spiked at approximately 2:30 pm EST. A live outage map indicates that the primary areas where users are reporting trouble accessing the app are in both the east and west coasts of the U.S., as well as parts of Europe, with the most influx of the reports — which at press time, are over 2,600 — originating from the northeastern parts of the U.S., as well as southern California. Bustle has reached out to Instagram regarding the app being down, and will update this post upon response.
A quick search of "Instagram down" on Twitter indicates that the July 13 reports are extensive enough that people are searching on other app platforms to see if users are experiencing the same issues. From the Bustle office, Instagram is showing a "5xx Server Error" page when refreshed on desktop, and not refreshing on the app, as of press time. According to Lifewire, that specific server error code means "something has gone wrong on the website's server, but the server could not be more specific on what the exact problem is."
So, good news and bad news: The good news is, your phone's not broken! The bad news is, at this specific moment, there's not much you can do to bring your beloved Instagrams back — so you'll have to settle for looking at food and puppies in real life instead of on your screen for a bit. The question surely on the forefront of your mind right now is how long you can expect to wait for Instagram to restore full service. According to archived reports of Instagram issues on Down Detector, most reports spiked and then leveled off within an hour, indicating that Instagram resolved the issue in a timely manner so that everyone could go about living their best, most aptly-filtered lives.
The other bright spot is that seeing the 5xxx Server Error is an indication that, unlike the Great Instagram Outage of 2016, the website is just experiencing issues with its servers rather than a full-on outage. Back in April 2016, Instagram users were directed to a 504 page; so while it's disappointing to see anything other than, say, the Trader Joe's fan account you were stalking on Instagram before you realized it was down (subtweeting myself, in case that wasn't clear), at least it indicates that users experiencing issues should see them resolved within a much quicker time frame.
In the meantime, users can rest assured that their precious 'grams are safe on the internet and will be waiting for them to return — and can use the time away from the app to brainstorm more questions to ask their followers using the new Instagram questions feature on Stickers. If you haven't tried it yet, you can pose questions to your followers (i.e., "Am I rocking these jeans, or am I ROCKING THESE JEANS?"), which they can answer by typing into the sticker posted to your Instagram Story. The future is now, and the future is nosier than ever.
And if you're truly curious about the state of Instagram, check Down Detector for the most recent reports from fellow users around the world — we may be living in the digital age, but one thing that will never change is that nothing travels on the internet quite as fast as word of mouth.