Why The 'OTH' Christmas Movie Is Missing One Of The Show's Biggest Stars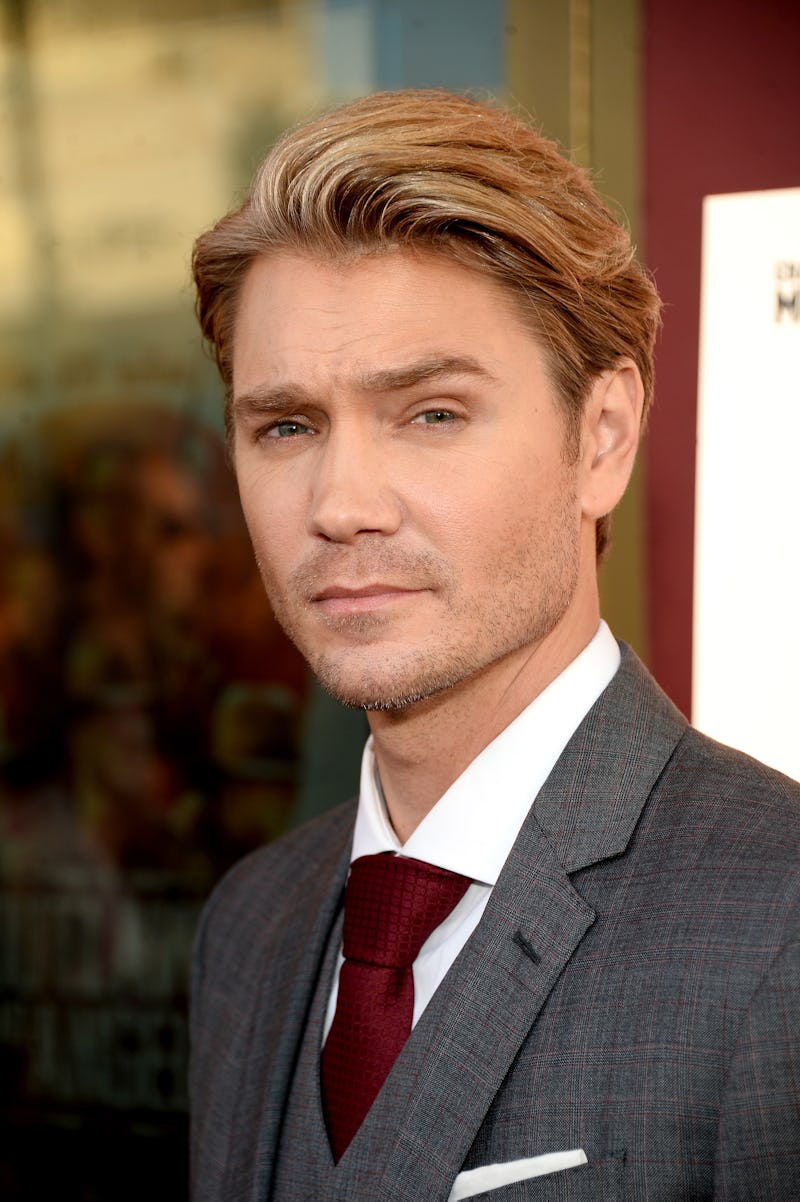 Matt Winkelmeyer/Getty Images Entertainment/Getty Images
Lifetime isn't being coy about The Christmas Contract being a mini-One Tree Hill reunion, and why shouldn't they? There are so many former cast members in this movie, it's like its sole purpose was to get them back together. Still, there are a few key people missing. For example, why isn't Chad Michael Murray in The Christmas Contract?
The film stars Hilarie Burton, Robert Buckley, Danneel Ackles (neé Harris), Antwon Tanner, and Tyler Hilton, but not the actor OTH fans recognize as Lucas Scott. And why is that, you ask? It's because Murray is in a different holiday movie, called Road To Christmas, for Hallmark — aka one of Lifetime's biggest competitors. He appears alongside Jessy Schram, who was never on One Tree Hill. She was on Veronica Mars, though, so they can relate to the whole teen stardom thing.
Since leaving OTH in 2009, Murray has been working steadily. You may have caught him on Agent Carter or in Ryan Coogler's breakout feature debut Fruitvale Station. More recently, he's worked on Star and Sun Records. Murray has also published two novels in the intervening years.
But while he isn't in The Christmas Contract, it's not because Murray is averse to some OTH nostalgia. As Marie Claire noted, Murray has unofficially reunited with his former castmates several times. And in March 2018, he visited some of the show's old filming locations and posted some wistful Instagrams. "I spent many days on this porch pondering life's great enigmas," read one caption, "once a Scott, always a Scott." He also begged fans to stop writing graffiti on the house that served as his character's home, and another photo (below) featured the bridge from the opening credits.
"I returned to the place it all started. Feels like yesterday... Ok, maybe not. It feels like 15 years ago I walked this bridge for the 1st time. I'm so humbled and grateful that so so so many of you went on the adventure along with us — and still do today. Much love to you friends!"
Murray isn't the only alum decking the halls in other TV movies. The same goes for OTH star Stephen Colleti, who's in Hometown Christmas on Lifetime. He'll also be joining the rest of the Christmas Contract cast for 'Tis the Season: A One Tree Hill Cast Reunion. Maybe they'll Facetime Murray in? Who's to say. Bethanny Joy Lenz, on the other hand, is starring Poinsettias for Christmas that airs on Lifetime the same night as The Christmas Contract.
So, if you think about it, the real One Tree Hill reunion is Christmas itself. In an era of reboots and movie follow-ups that make it seem like nothing ever really ends, isn't this kind of a fun way to revisit faves? Maybe more reunions should be like this: a totally unrelated project where former cast members get to play new roles. It's fun!
Just like, next time, can we make sure Murray (and Sophia Bush, for that matter) are invited? Please and thank you, Christmas movie gods!