Eva Mendes Didn't Go To The Globes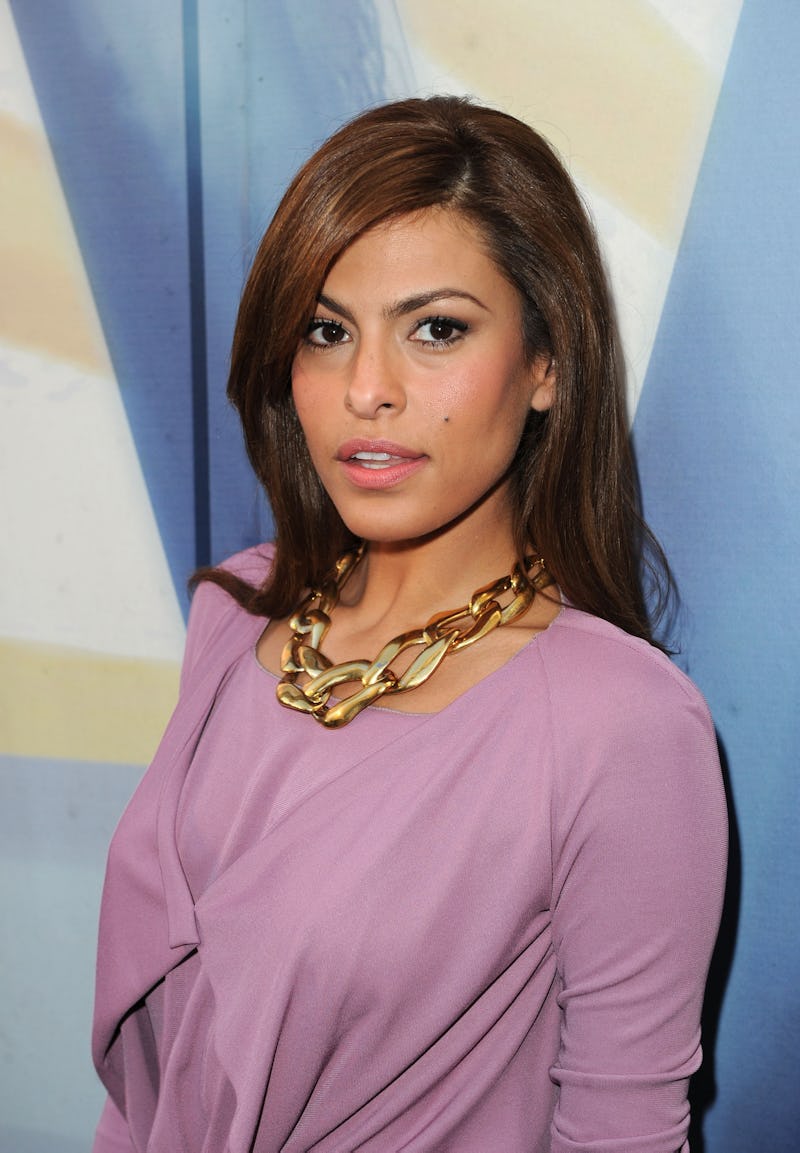 Jason Merritt/Getty Images Entertainment/Getty Images
The ever-elusive celebrity couple of Eva Mendes and Ryan Gosling has managed to evade the public again. This time, Mendes wasn't at the Golden Globes with Gosling. Although he was up for — and won! — Best Performance by an Actor in a Motion Picture - Musical or Comedy for La La Land, Gosling's famous wife did not join him for the awards ceremony. Yet, she was there in spirit as his acceptance speech for Best Actor proved.
While the extremely private actor didn't say Mendes' name during his speech, Gosling praised "his lady" for raising their daughters, being pregnant with their second daughter, and trying to help her brother fight his unsuccessful battle with cancer while he was filming La La Land. It was a touching speech that showed that just because they often aren't seen together in public doesn't mean that these two actors don't love each other very deeply.
Although it would have been lovely to see Mendes in the audience cheering for Gosling when he won his well-deserved Golden Globe for La La Land, I like to imagine she was watching from home with their two daughters. And even though fans of this fabulous pair will rarely see them in public together, they will still remain one of my favorite celebrity couples of all-time.