Selena Gomez Skipped The VMAs But She Has So Much Other Cool Stuff Going On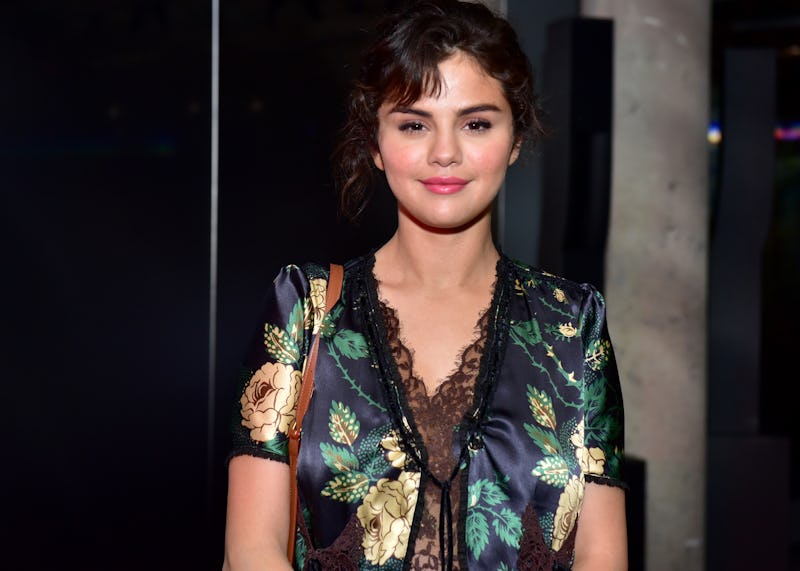 Sean Zanni/Getty Images Entertainment/Getty Images
Selena Gomez has always been a busy woman — she's an actor, a musician, and a bona fide mega celebrity who's hitting red carpets and high profile parties on the regular. So why isn't Selena Gomez at the 2018 VMAs?
The star didn't appear to show up on the busy red carpet this year, but she also wasn't nominated for any awards at this particular ceremony, and wasn't slated to perform, either. Fans can't really expect someone as centered in the public eye as Gomez to attend every single event she's invited to, especially if she's solely a guest and not a nominee or presenter.
She's been involved in a number of projects this year, so when she chooses to spend a private night away from cameras, that's more than understandable. She voiced a character in Hotel Transylvania 3 which came out this year, starred in a short film, and has two other 2018 projects that are either in post-production or still filming, according to her IMDB page.
She also has a new collaboration with Coach handbags, and, you know, she's also an executive producer on the controversial and very talked about Netflix series 13 Reasons Why. She's got a lot on her plate, in addition to any potential music she's working on, so skipping a red carpet or awards show here and there is bound to happen.
Plus, she's made it clear that she's prioritizing her own happiness and mental health, meaning that some other obligations will fall by the wayside as she goes after what's important to her. Gomez has been open about her struggles with depression and anxiety, and in an interview with Harper's Bazaar earlier this year, she said she wanted 2018 to be a time of putting herself first.
"I think it's a battle I'm gonna have to face for the rest of my life, and I'm okay with that because I know that I'm choosing myself over anything else. I'm starting my year off with that thought," she told the magazine. "I want to make sure I'm healthy. If that's good, everything else will fall into place. I don't really set goals 'cause I don't want to be disappointed if I don't reach them, but I do want to work on my music too."
After getting a kidney transplant following her battle with lupus, Selena has seemed even more inclined to take a break from the limelight in recent months. "Honestly I've just kind of stepped back a bit," she told Good Morning America. "I'm enjoying my life. I don't really think about anything that causes me stress anymore...I don't pay attention to trying to get people to like me as much."
That definitely seems like a healthy way of living, especially for someone whose career literally can hinge on being visible and giving fans what they want. Gomez doesn't sound like she's writing off the spotlight for good, though, so even if this year's VMA's wasn't on her list of things to attend, there's always next year, especially if she releases new music between then and now.