Why Kristen Bell's Smartwatch Reminds Her Of Veronica Mars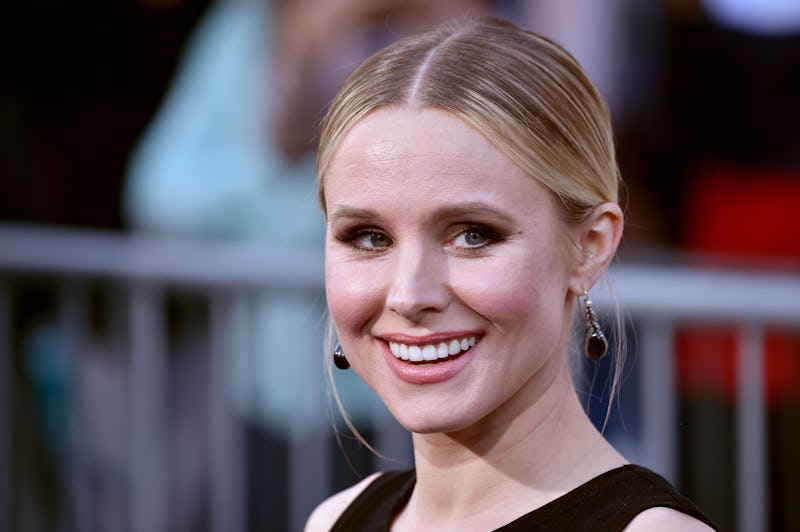 Frazer Harrison/Getty Images Entertainment/Getty Images
Kristen Bell is pretty much everywhere these days, so it's easy to forget about one of her most loved, iconic characters to date: Veronica Mars. But Bell is bringing back the style nostalgia as the face of the new Fossil Smartwatch campaign. Little known fact: a down-to-business watch made many Veronica Mars wardrobe appearances, and Bell is all about the brand's digital upgrades.
"[Fossil's new Slim Hybrid] takes me back to when I first found Fossil through my character on Veronica Mars," Bell tells Bustle. "Veronica had such a spunky, bold style; both in a fashion sense and in the way she saw the world. Her outward gear ([like her] combat boots, choker and Fossil watch) reflected her inner sense of 'cool' and served as her armor against the world."
We've come a long way since Veronica Mars stole our hearts in 2004, though, and since then, Fossil's launched an array of smartwatches disguised as classic-cool timepieces. Bell's come a long way, too. "Having children has made me deeply aware of how simultaneously slow and fast time moves," she tells Bustle. (Aw.) One of her favorite features is being able to filter the notifications you get. "[It] allows me to stay on schedule while reminding me it's important to slow down, and filter out the extra parts of my life that can wait while I enjoy my life."
Whether or not you have her watch of choice, she brings up a great point: While advancements in wearable tech can help us stay productive and on top of things, it's important not to be totally ruled by it.
Admittedly, I'm not very good at this — my Apple Watch pretty much runs my life and is definitely my most functional wardrobe staple — but it's a nice reminder to choose what you allow to distract you, right? (Sorry, Insta notifications, but you might have to go.)