5 Reasons Talking About Politics Can Boost Your Dating Game In A Major Way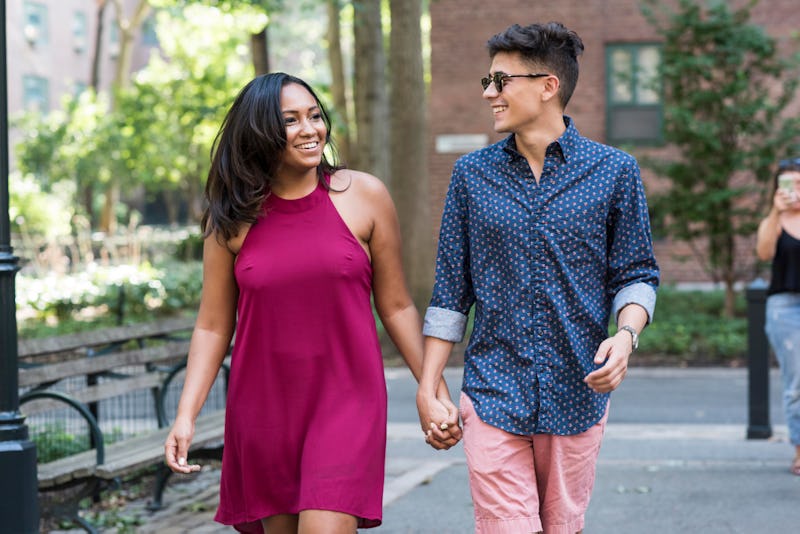 BDG Media, Inc.
When it comes to politics, the last year was, well, to put it lightly, interesting — and a bit terrifying, too. Even those who never considered themselves political came out of the woodwork. Arguments broke out over family holiday dinners, Facebook became a sort of war zone of spats, and even relationships came to an end because of political differences. I still don't know how Democrat James Carville and Republican Mary Matalin have managed to stay married through all this. Those two are damn inspiration.
Although once up on a time, it was strongly advised that people avoid discussing politics and religion on a first date, that's definitely changed. A lot. With this in mind, online dating site OkCupid launched a new campaign entitled: DTFix Dating. While in the past DTF meant, "down to f*ck," OkCupid is putting a different spin on it, suggesting you redefine it with more intimate things like "DTFloss Together," or self-esteem related topics like, "DTFeel Fabulous," and, of course, because politics is absolutely inescapable, "DTFight About the President."
"It's no longer safe to assume that because you have the same taste in hobbies or music, you'll be politically compatible," OkCupid's Dating and Relationship Expert, Francesca Hogi, tells Bustle. "But luckily there are lots of ways to be open about your views early on. Using online profiles — social media, or dating — you can mention public figures or social movements you admire as clues for your political affiliation."
If you haven't tried that route and politics are important to you, especially in regards to who you date, then you may want to give it a whirl, because as you'll see below, talking about politics can boost your dating game.