You Won't See Tyra Banks On 'ANTM' Anytime Soon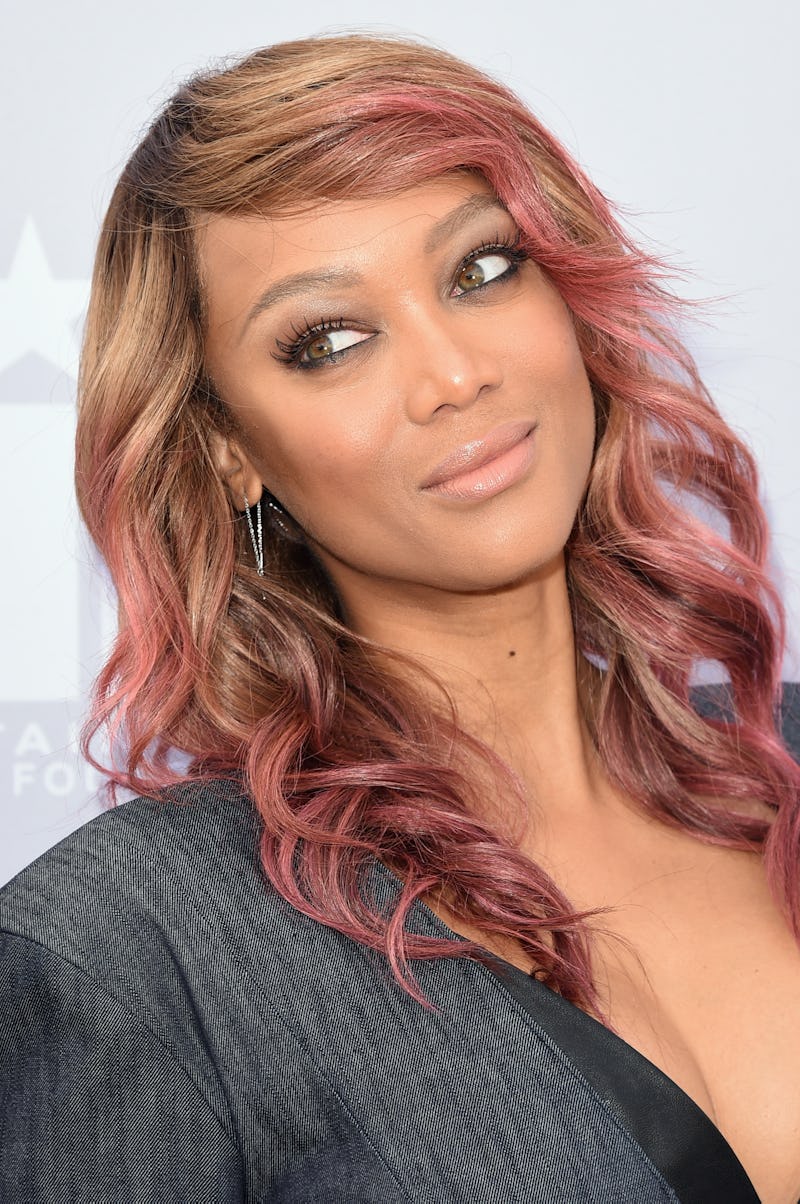 Jason Merritt/Getty Images Entertainment/Getty Images
I've got a bit of good and bad news for America's Next Top Model fans. The bad news is that you probably won't be seeing Tyra Banks back as a judge on ANTM anytime soon. But, the good news is that she'll continue to remain committed to her behind-the-scenes job as executive producer for the popular reality competition.
In a recent interview with Entertainment Weekly, the 43-year-old former supermodel shockingly revealed that it actually wasn't a hard decision for her to hand over the reigns to the show, dropping the bomb that she really wanted to quit her judge-ly duties way back in Cycle 8, over 10 years ago! How's that for hanging in there?
However, at the strong urging of her team, Tyra continued to stay in front of the cameras all the way up until Cycle 22, despite feeling "stressed with starting new businesses," while her personal brand began to blossom.
And now with the reboot and Cycle 23 officially wrapped with Tyra making only two appearances throughout out the season, it seems that the mother of one has finally been granted some of that focus that she longed for so many years ago.
When asked whether or not she'd be willing to step back into the judge's chair, the answer is pretty clear that she'd prefer to stay on the sidelines as the show continues to grow. She explained,
"I don't know. I don't really think so. I'm hoping that we can continue to be successful where we are. It's about watching the ratings, trying to increase them, and getting them to a place where the show can live without me, so that is my goal."
Overall, though, it appears that Banks is happy with the show's success and proud of how it has consistently stuck to her vision since it's inception back in 2003, gushing on how the show has changed the perception of beauty, telling EW,
'This has always been a passion of mine. It's so nice to see it's normalizing. I guess Top Model has normalized what difference is in beauty."
It's great to hear that Tyra will be around to make sure that ANTM will continue to stay on top and make women feel beautiful all over the world.