Why You Should Make The First Move, According To Bumble's Chief Brand Officer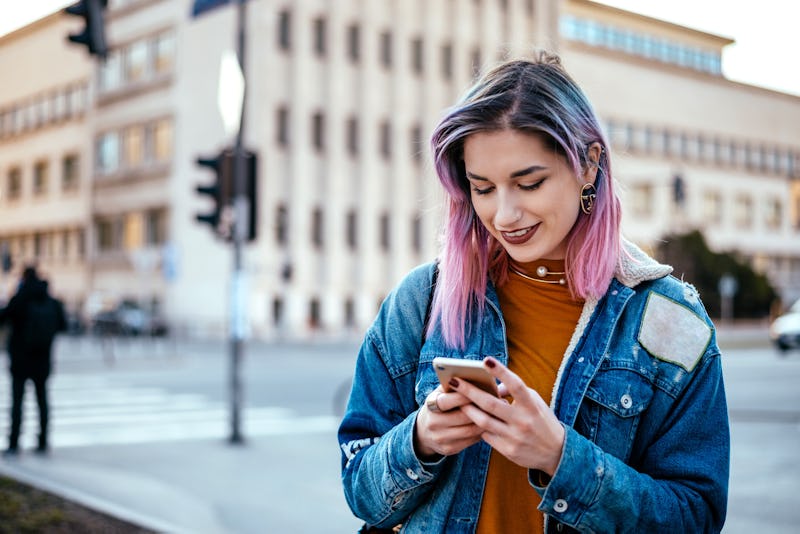 bnenin/Fotolia
When the dating app Bumble launched, people were… skeptical. The format of the app requires women seeking men to message them first after a match is made — and a lot of people said it would never work. People said that it was a gimmick; that it just wouldn't work; that it wasn't "natural" for women to make the first move. Well, four years and nearly a billion conversations started later, and Bumble is still going strong. So what does that say about women making the first move in romantic situations?
"A lot of people laughed at us and said it wouldn't work," Alex Williamson, Bumble's chief brand officer, tells Bustle. "We've seen that when we give women the opportunity and power to make the first move, it creates an environment where women feel in control and empowered. It breeds confidence."
The idea that men have to make the first move in a romantic situation is deeply entrenched in our cultural understanding of romance. But like so many other gender-based social constructs, it just doesn't hold up well in the light of 2018. Why, exactly, should men be the ones initiating?
I honestly can't find a good answer to that question. Usually people say that women don't want to perceived as "sluts" for being too "forward" or that men are "natural" hunter-gatherers. Now, I don't know about you, but I've never dated a hunter-gatherer in my life — unless being really good at ordering on Seamless counts. (In which case, hey babe, I see you!) No one in our modern society is a hunter-gatherer and the value judgment placed on women for having multiple sexual partners really should have been left back in the previous century.
So if you don't believe either of those tired tropes, why are so many women who date men still scared to make the first move? Williamson thinks it's about rejection, which is something we all fear, in life in general and especially in dating. But if you can get over that fear of rejection, these are the rewards for making the first move can be immense.