Can Taking A Break From Sex Improve Your Relationship?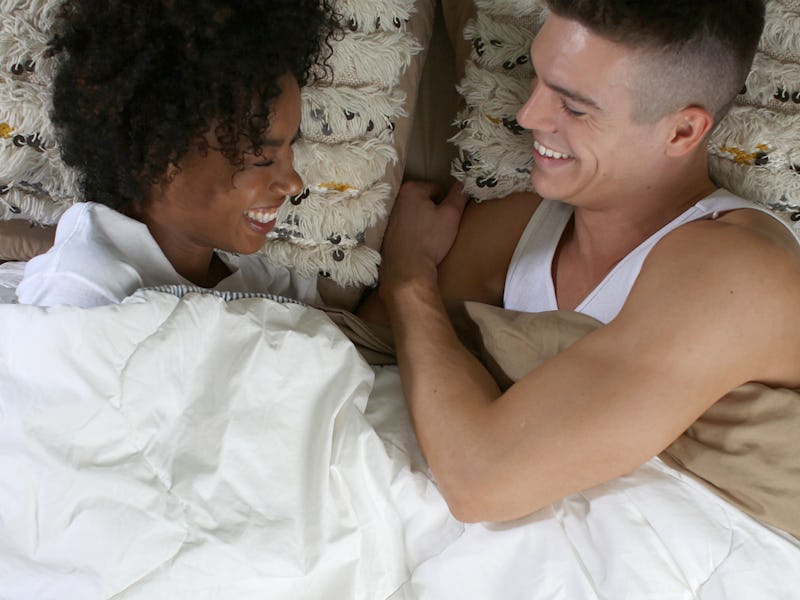 Ashley Batz/Bustle
As someone who's super sex-positive, I'll be the first to admit that the thought of taking a break from sex with my partner is pretty damn unappealing. If you're in a healthy, happy relationship and have an active sex life, why press pause on that? On the other hand, I can understand why the idea might not be all bad: there's no harm in temporarily switching up your sexual routine and seeing what kind of effects that has on your relationship as a whole. So how can taking a break from sex improve your relationship?
"Taking a break from [sex] offers the opportunity to reset your relationship, and get to know a person divorced from them principally as a sexual partner," Constance Dunn, communication expert and author of personal self-improvement handbook Practical Glamour, tells Bustle. "To give your relationship legs, propose a [sex] break that lasts approximately two weeks. This is long enough to get to know each other but not so long as to seem like forever."
Obviously, the stipulations of your sex break are totally up to you and your partner: maybe you only want it to last a week, or maybe you'd prefer to go "foreplay-only" instead of pressing pause on all sexual activity. Whatever you decide, here are six reasons you should consider taking a break from sex in your relationship.