11 Things To Ask Yourself About Your Relationship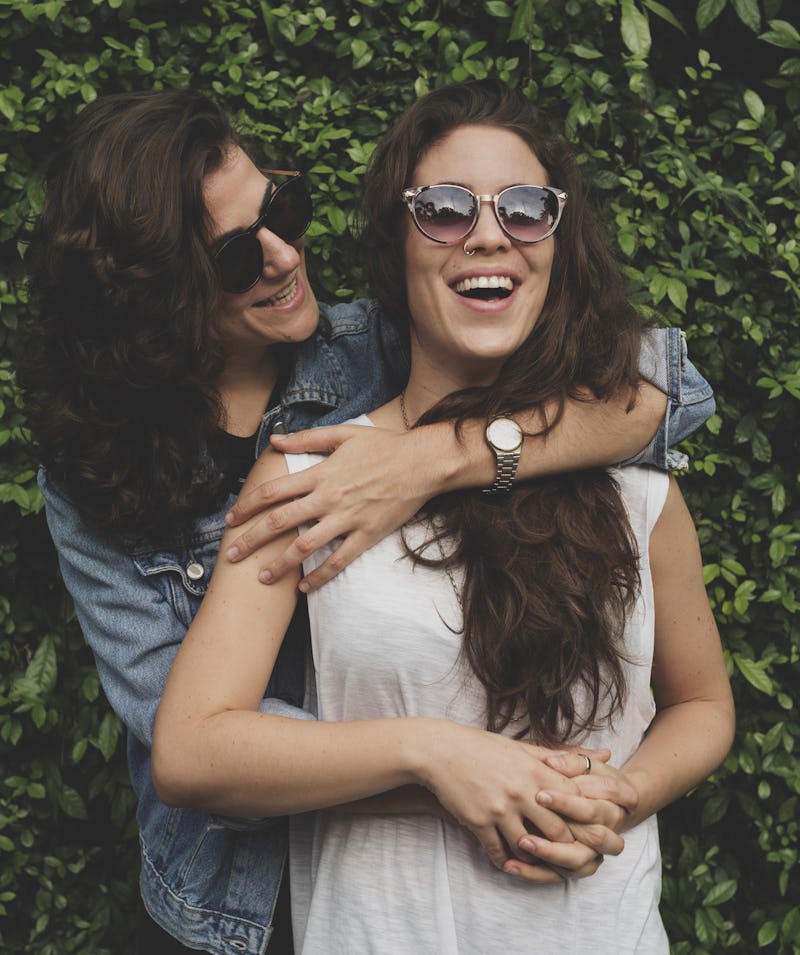 Rawpixel.com/Fotolia
Whether you've been with your partner for years or are just starting to see someone new, there's never a bad time to reflect on your relationship and ask yourself some deeper questions to figure out if the person you're with is truly a good match for you. When you're in a relatively new relationship, it's easy to "settle" and overlook certain less-than-desirable qualities, simply because you'd rather not start the search all over again. And in long-term relationships, it's easy to get too comfortable and forget to check in with yourself to make sure the relationship is still adding value to your life.
"Relationships should ADD value and energy to your life, and not be a drain on either," Dr. Jenev Caddell, psychologist, couples counselor, and founder of My Best Relationship, tells Bustle. "Many people, however, find themselves in negative patterns in their relationships that they blindly accept since it's what they grew up with, what they see around them, and what they are used to. [But] relationships are also our biggest teachers and can require us to grow like few other aspects of life. Reflecting on your relationship is important because it implies that you are not simply accepting the 'status quo' of relationships, and can then challenge yourself to create something more rewarding and fulfilling overall."
Simply put, you should always feel like your relationship has potential to help both you and your partner grow, together and as individuals. A life partner isn't merely someone who keeps you company during the day-to-day — they should also challenge and inspire you to achieve more. Here are 11 questions to ask yourself to figure out whether the relationship you're in is the right one for you.