Why You're Happier When You're Single, According To Astrologers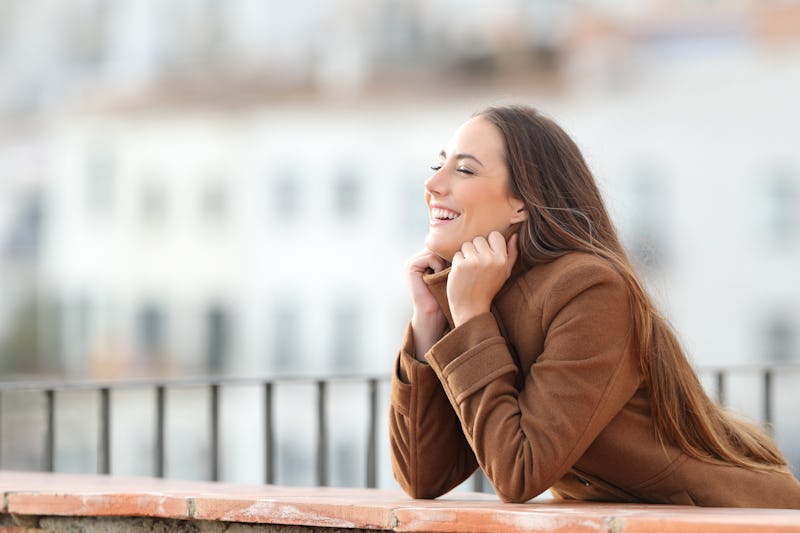 Shutterstock
For some people, finding their soulmate and being in a lifelong commitment is an ultimate life goal. Others feel more complete when they have a partner to tackle life with. But if you're someone who's done the relationship thing and decided that you're happier being single, there are astrological reasons for that.
Astrology is commonly used for entertainment purposes, like looking up relationship potential or the next place you should travel based on your sign. But astrology can be used for so much more. If you're ever wondered why you tend to leave when relationships get tough or why you feel happier when you're not in a relationship, it's likely written in your natal chart.
"There are many reasons according to astrology why some people enjoy being single while others are not happy without a partner," Leslie Hale, an astrologer with Keen.com, tells Bustle. "It comes down to your astrological archetype or astrological signature. No two horoscopes are the same, just as no two people are the same." This can all be seen in your birth chart, which is basically a snapshot of the sky at the moment you were born.
When it comes to love, your Sun, Moon, Venus, and Mars all play a role in whether you want to be single or coupled up, along with other outer planets. "Astrologers have to look at these things to determine what a person wants in terms of partnerships and the type of partnership they want or are prone to," she says.
Astrology can dive pretty deep into who you are and your love life. So here are the reasons for why you're happier being single than in a relationship, according to astrology.