The 4 Zodiac Signs Most Likely To Leave A Relationship When Things Get Difficult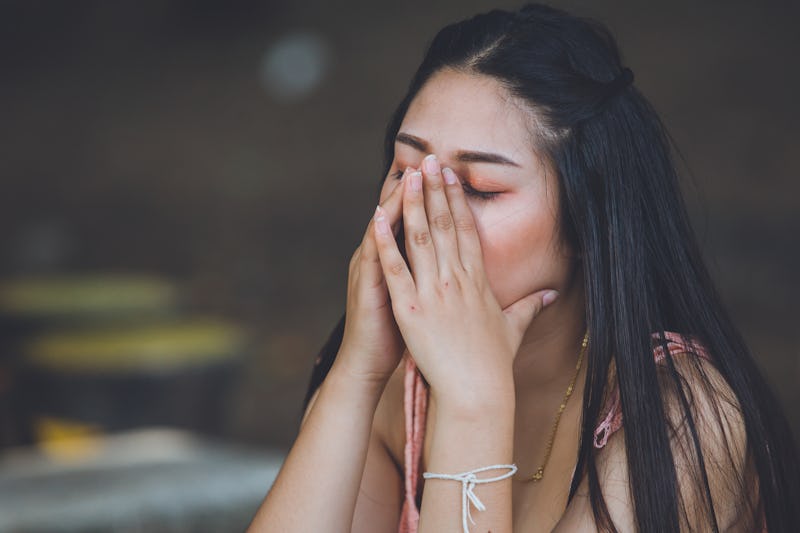 Shutterstock
Every relationship will go through its fair share of ups and downs. And when it comes to astrology, there are zodiac signs who naturally want to make that effort, as well as signs who may prefer to leave when a relationship gets difficult.
These are the folks who, for a variety of reasons, might not want to deal with ups and down. They value having fun with their partner, and they also value maintaining their freedom. So if their partner wants to have tough conversations, or if conflict has made things feel heavy, leaving can sound so much easier — and more appealing.
"Generally, Taurus, Cancer, Leo, Scorpio, and Capricorn do the necessary work to keep a relationship on track," Lisa Barretta, an astrologer and author of Conscious Ink, tells Bustle. "They know how to hang in there and persevere."
But others, and especially air signs, can be "less committed, at least in the traditional sense," Carmen Mayes, an astrologer and spiritual wellness coach, tells Bustle. "They need space to explore different situations, outcomes, and connections to people. Logic also makes it easier for air signs to walk away if love becomes too much of a battle instead a source of happiness." With that in mind, here are the four signs most likely to take that route when a relationship gets difficult, according to experts.