Ariana Grande's 'Thank U, Next' Tour Is Happening Way Sooner Than You Think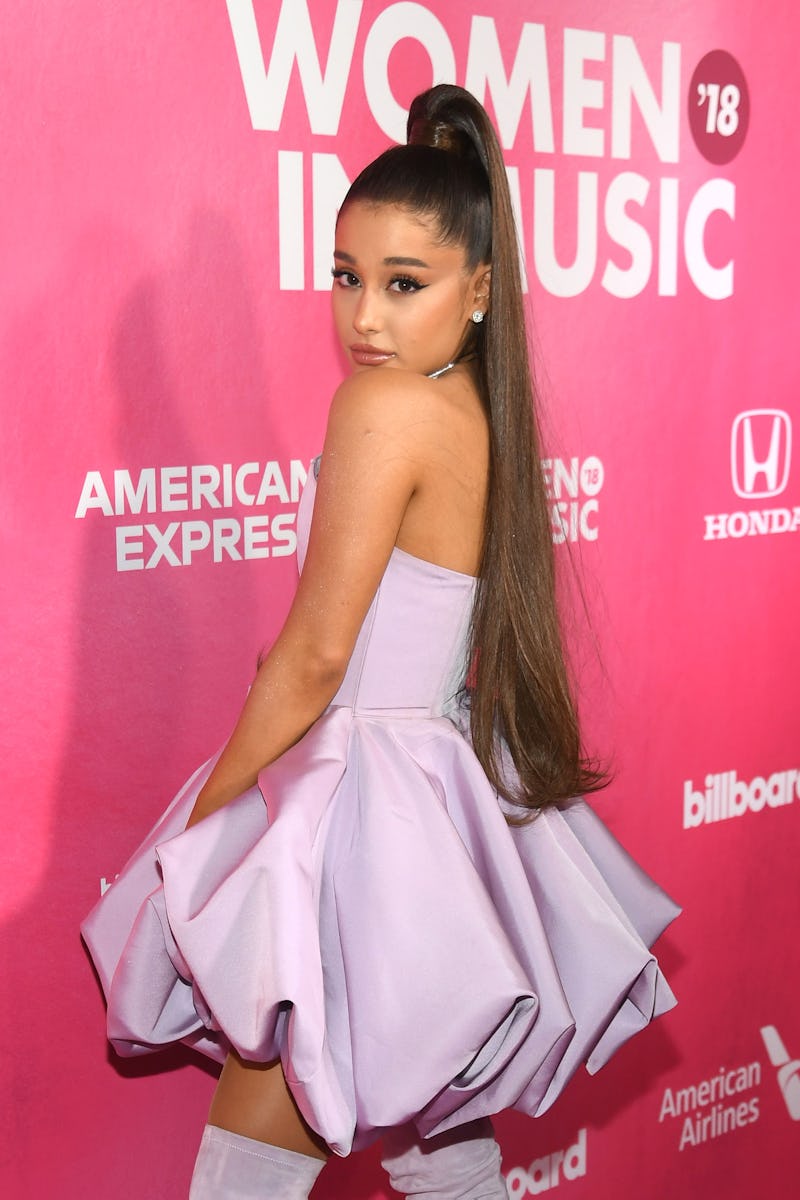 Mike Coppola/Getty Images Entertainment/Getty Images
By now, you've probably listened to every track off of Thank U, Next a million times, and if you haven't, what are you waiting for? Ariana Grande's latest album is perfection. Given how amazing it is, fans are clamoring to know, will Ariana Grande tour with Thank U, Next? The singer has actually already discussed the possibility.
Some Arianators have questioned whether Grande's latest bops will find their way to the touring stage, as the singer previously announced that there would be a tour to support her album Sweetener, which was released in August 2018. But, just because the songstress will travel the globe on the Sweetener World Tour doesn't mean that some of her Thank U, Next tracks won't be incorporated into her set.
Grande even confirmed that Thank U, Next, which was released on Feb. 8, would be heavily featured on her upcoming tour way back in October. When one fan questioned whether the Sweetener 2019 tour would be combined with "AG5" (aka Thank U, Next), the "God is a Woman" singer confirmed that concertgoers can expect a combination of all of her latest and greatest hits. So, don't worry, Arianators, you can rest assured that the singer will incorporate everything from "Breathin" to "NASA" during the Sweetener World Tour.
Prior to Grande's announcement about her Sweetener tour, she opened up to her fans in regards to the anxiety she felt about heading back on the road. She's been particularly open about the hardships that she's faced over the past couple of years, ranging from the devastating Manchester attack in May 2017 to the untimely passing of her ex-boyfriend Mac Miller in September 2018. So, it's completely understandable that she would feel a bit apprehensive about heading out on tour, and being away from home, once again.
On Sept. 28, about a month before she officially announced the Sweetener tour, Grande wrote, when asked about possibly heading on the road:
"id never regret it. my happiest moments are with y'all and on stage and stuff. i think it's just the looooooong chunks of time away from home that are scary to me rn. hi i'm being too honest and people r gonna tear me apart but idc anymore. lol."
She continued to tell her fans that she would possibly do a "mini" tour as she was itching to hit the stage again. Grande wrote:
"like maybe i'll do a mini one. i cant do what i did last time right now. that i do know. whatever it is i hope it's okay with you. i just love and miss you. everybody telling me i need to take time but i'm so antsy. idk. ily."
Of course, as previously mentioned, Grande did ultimately decide to go on tour. According to the singer's official website, the Sweetener tour is set to start in March with a stop in Albany, New York and will end in October in Switzerland. And thanks to her previous update, no matter where fans end up catching the Sweetener show, you can expect to sing along to some catchy Thank U, Next tracks, too.