Why 'AHS: Apocalypse' Should Be The Final Installment Of The Anthology Series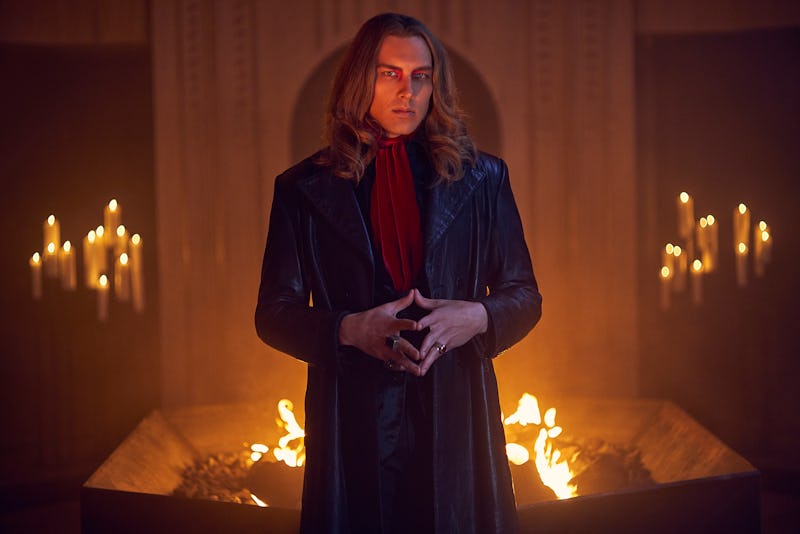 Kurt Iswarienko/FX
Fans will finally find out how the world ends — with a bang or with a whimper — when Season 8 of FX's anthology series wraps up on Nov. 14 with its final episode, "Apocalypse Then." But will American Horror Story return for Season 9? Or does Apocalypse signal the end of the long-running show in addition to the end of the world? The good news is, it doesn't seem to be the end of times just yet, as the show will return for a new season and a brand new theme.
While AHS may indeed see its own apocalypse someday, fans don't have to worry about the end coming anytime soon. Not only will the anthology return for Season 9 — which was already announced as part of a two-season pickup for the show after Season 7's Cult — but FX actually renewed the horror show all the way through Season 10 back in August of this year.
In addition to a new season coming in the fall of 2019, Murphy is working on projects outside of FX — his home for the past eight years, where he has launched shows like AHS, American Crime Story, Feud, and Pose — for Netflix. The streaming network which lured the showrunner away from the cable network with the largest deal in television history.
All of this begs the question of what Season 9 will be about. Part of the fun of American Horror Story is discovering the theme and cast of each new installment... but if one particular fan theory is correct, next season could feel very familiar. With so much story left to tie up in only one episode, some viewers are predicting that Season 9 will continue the story of Apocalypse, working as a direct continuation of the season before it for the first time in AHS history.
While AHS star Leslie Grossmann (who plays the calorie-counting witch Coco St. Pierre Vanderbilt) promised Bustle that "Apocalypse Then" "is going to be a really satisfying ending for the fans," she also teased that, "there are surprises up until the very, very end." Could one of those surprises turn out to be a cliffhanger that promises more Apocalyp-tic action to come in Season 9? Fans will find out soon enough, when Cordelia and her Coven face off against Michael Langdon in attempt to save the world.