Blue Ivy Could Be At The 2017 Grammys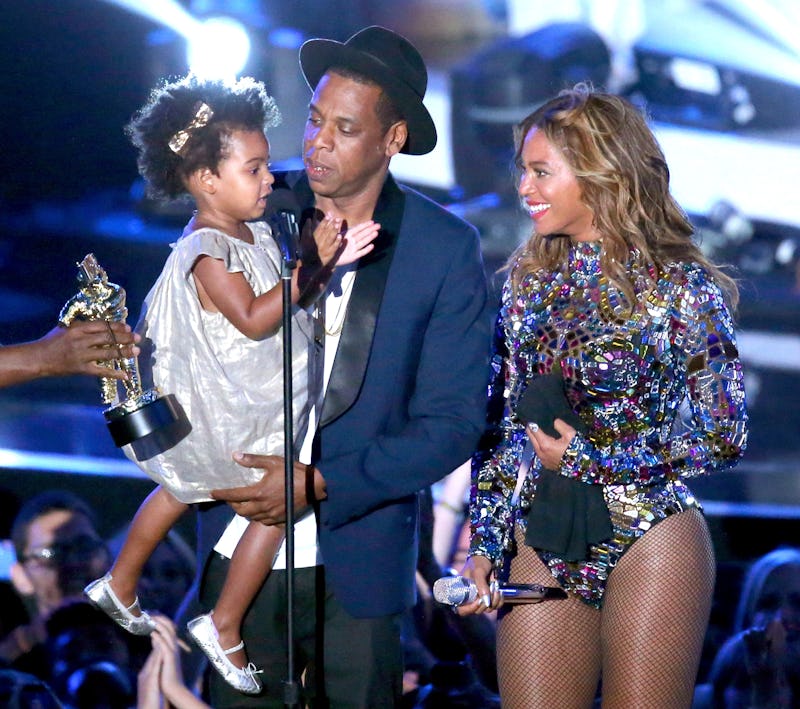 Mark Davis/Getty Images Entertainment/Getty Images
February is already shaping up to be an amazing month for Beyoncé, and it's just getting started. Last week, she announced she's pregnant with twins, and this Sunday, she'll be at the Grammys, where she's expected to sweep up a few awards and perform. And since it's obviously a very important evening for Queen Bey, will husband Jay Z be there to cheer her on? More importantly, will Blue Ivy be at the 2017 Grammys? There's no definitive answer out there, but it seems pretty likely that Beyoncé's first daughter could be in the audience.
And if Blue Ivy is, in fact, in attendance, it won't be her first visit to the Grammys. Remember the precious moment shared between Blue and Rihanna in 2015, when they talked about fashion together during the show? That year, the three year old showed up in an adorable pink Dior dress, claiming her stake as the most stylish toddler ever to grace the awards. It totally makes sense that she would be there this year, too, especially since it's set to be a big night for her mom.
Besides, who doesn't want more photos like this one? Sunday night is the perfect opportunity for that.
And for Blue Ivy, hitting award shows (and even taking the stage) is kind of just part of her regular life at this point. Seeing her beaming with her parents when Beyoncé was honored with the Video Vanguard award at the 2014 MTV Video Music Awards had to be one of the cutest moments in television ever. I really want to relieve that at the Grammys this year. And technically, her younger twin siblings will be there — I mean, in Beyoncé's womb, but still — so how could her parents leave their oldest at home?!
Plus, she played a role in Lemonade's visual album, so it's only fair if Beyoncé lets Blue take credit where credit is due. Not all little ones could pull off a performance like that!
Fingers crossed we get to see Blue Ivy at the awards on Sunday. You know she's going to look fabulous!