Twitter Wants This 'BiP' Star To Be The Next Bachelor — And No, It's Not Mike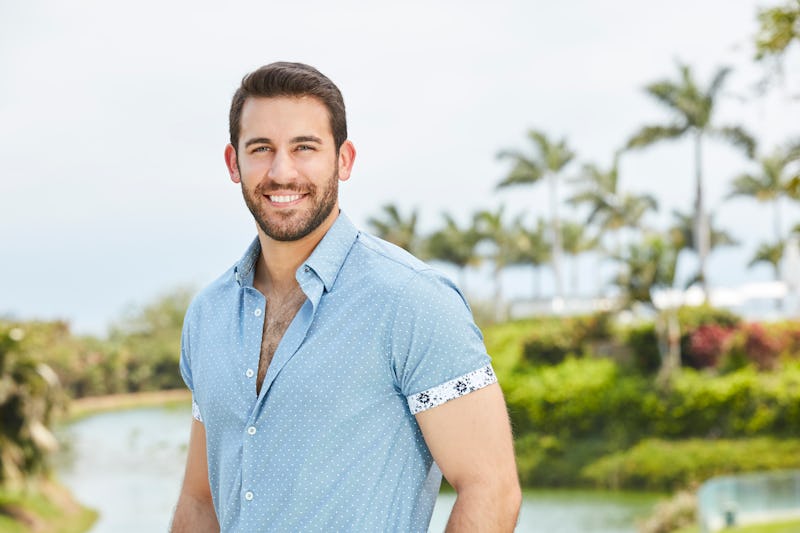 ABC/Craig Sjodin
Though Derek and Demi appeared to be one of the strongest couples on Bachelor In Paradise, on Tuesday night's episode, Demi decided to end things with him and pursue Kristian, the woman she was dating before going on the show. Still, it may not be all bad news: Twitter has been campaigning for Derek to be the next Bachelor. So if he doesn't find anyone else on BiP, he could have yet another shot at love.
This change in course isn't entirely surprising: while Derek hit it off with Demi pretty immediately after arriving in Paradise, she soon admitted that she still had feelings for Kristian. She clearly liked Derek too and said repeatedly that he was an amazing guy, but ultimately, her heart was just somewhere else. So when Chris Harrison surprised Demi by bringing Kristian down to Mexico, she decided to go all-in. Naturally, Derek was heartbroken, but fans may be OK with it if it means he gets his own Bachelor season.
As Demi herself has admitted, Derek was nothing but supportive while she worked out her feelings, and the fact that she felt comfortable enough to open up to him about something like her sexuality — which she said she'd struggled with — also speaks to the kind of patient and accepting person he is. Plus, everyone loves a Bachelor who's willing to put himself back out there after being hurt.
Of course, not everyone in Bachelor Nation is on board with Derek being the next Bachelor — plenty of fans are still campaigning for his fellow BiP cast member, Mike, to get the role. Mike hasn't had as much screen time as Derek thus far in Paradise, but considering he hasn't had a strong connection with any of the women so far, he still seems to be the frontrunner for most fans at home.
In early August, ABC executive Rob Mills confirmed that Mike is in the running to be the Bachelor, telling Entertainment Tonight that he's "just somebody that people really love. He's got a great story. We have somebody who has served our country, has really suffered through heartbreak," in addition to having a "million dollar smile."
Still, his lack of screen time on Paradise could mean that fans might be more invested in Derek finding love again on The Bachelor. This is his second time in Paradise, as fans watched Derek fall in love with and propose to Taylor Nolan on Season 4, though they ultimately called off their engagement in June 2018. Between his relationships with Taylor and Demi, viewers are likely ready to see Derek finally get his happy ending.
Things might be complicated by the fact that promos for the rest of the BiP season show Derek and John Paul Jones getting into a fight on the beach, which could undermine the goodwill Derek has earned in Paradise. Either way, we'll probably have to wait until Paradise is over to find out for sure who will be the next Bachelor.