Drake Probably Won't Be At The 2018 Grammys For A Big Reason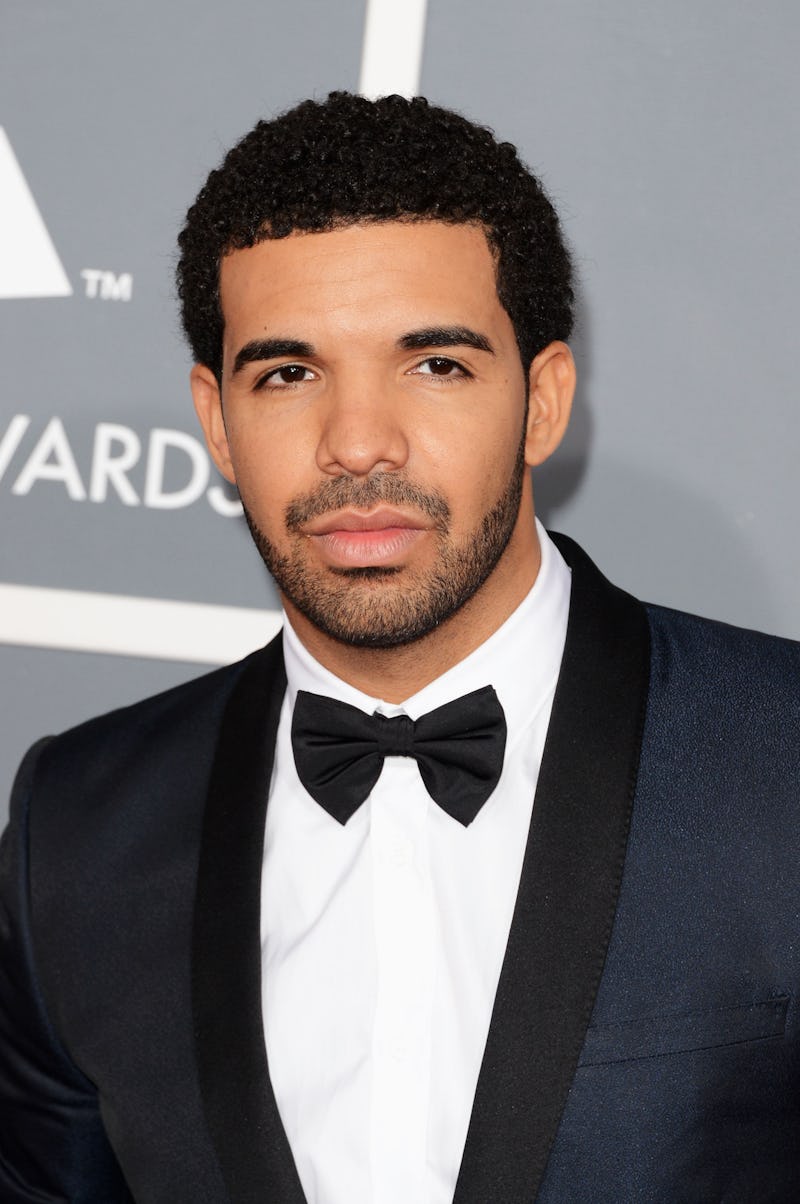 Jason Merritt/TERM/Getty Images Entertainment/Getty Images
Considering he hasn't been nominated for anything for the first year since 2009, fans are justified in wondering if Drake will be at the 2018 Grammys. However, the lack of nominations shouldn't be held against the Recording Academy. Drake reportedly did not submit More Life — a project that Apple Music named as its top album of 2017 — nor any of it's individual songs for consideration in any Grammys category whatsoever. And this move might be a clear indication that Drake isn't planning to make an appearance at this year's ceremony.
Though initially surprising, this wouldn't be the entertainer's first absence at the Grammys. After all, he was also absent from the event in 2017 despite being nominated for a whopping eight awards. Although he was on tour in Europe during last year's trophy handout, Drake would speak openly to Britain's DJ Semtex about his disappointment with the Recording Academy for typecasting him as a rap artist presumably because of the color of his skin. In the interview, which was shared by Billboard, Drake explained:
"I'm a black artist, I'm apparently a rapper, even though 'Hotline Bling' is not a rap song. The only category that they can manage to fit me in is in a rap category, maybe because I've rapped in the past or because I'm black."
Although he won the Grammys for both the Best Rap Song and Best Rap/Sung Performance for his single "Hotline Bling," Drake had more to say about his frustrations with what he feels is the Academy's alienation of his artistry.
During his sit down with Semtex, which was recorded the day after the 2017 Grammys, Drake continued:
"I love the rap world and I love the rap community… [but] I write pop songs for a reason. I want to be like Michael Jackson. I want to be like artists that I looked up to. Those are pop songs, but I never get any credit for that… By the way, I'm speaking to you as a winner. I won two awards (last night), but I don't even want them because it just feels weird for some reason. It just doesn't feel right to me. I feel almost alienated, or like they're trying to purposely alienate me by making me win rap awards or pacify me by handing me something and putting me in that category because it's the only place where you can figure out where to put me."
Though it's unclear exactly when Drake's frustrations with the way the Recording Academy qualifies songs for nomination or victory was actually triggered, his dismay dates back to at least 2015. It was in that year that the 31-year-old addressed the awards ceremony in his verse on Big Sean's "Blessings," on which he rapped, "I could give two f*cks 'bout where the Grammys go." So, fans can't honestly say they weren't aware that Drake's appearance at the Grammys might not be a sure thing — especially in a year when he isn't nominated for anything.
However, prior to his apparent issue with the Grammys, the now 35-time Grammy nominee once celebrated his first win for Best Rap Album (Take Care) by using one of his winning trophies as a cup and taking shots from the golden gramophone in 2012.
For what it's worth, More Life, which was released in March of 2017, debuted at No. 1 on the Billboard 200 albums chart and broke numerous streaming records on both Apple Music and Spotify, making it one of the most listened to albums of the year. So, despite his reported designation not to participate in the Grammys process, Drake remains one of the top entertainers of this generation.