Kaitlyn Bristowe Won't Be On 'The Bachelor'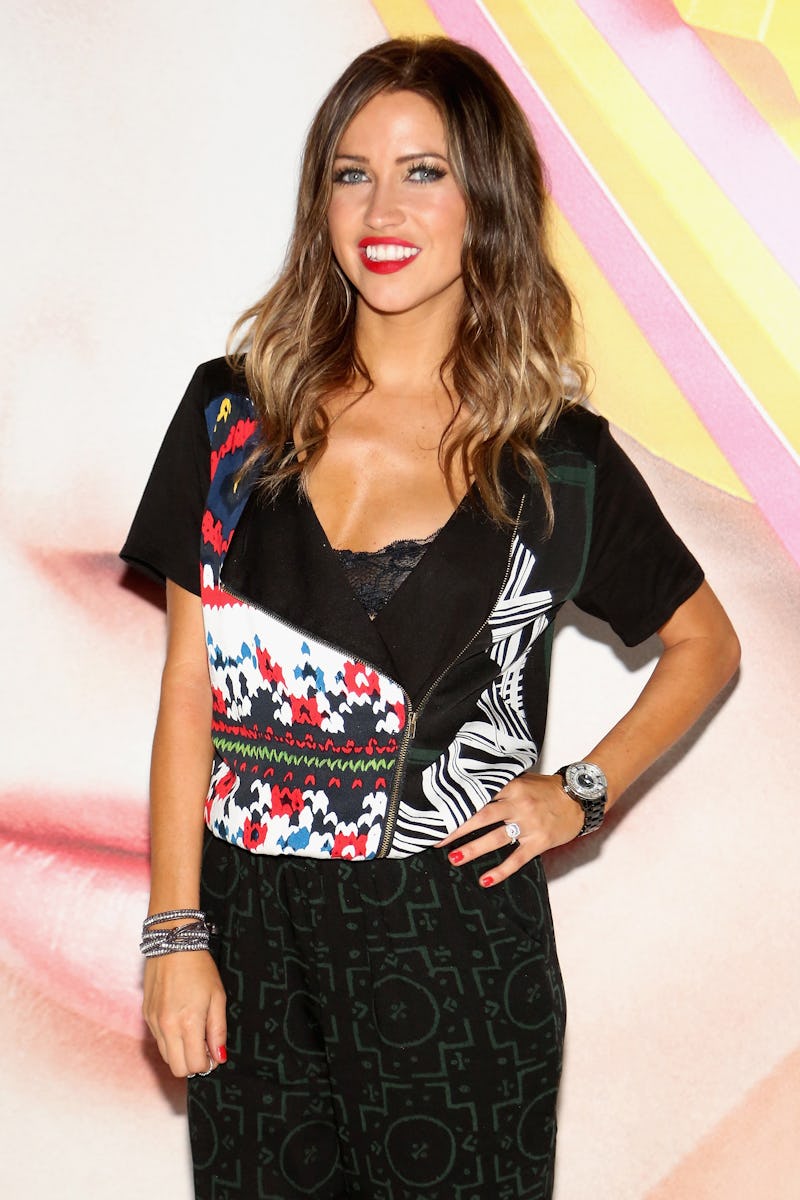 Monica Schipper/Getty Images Entertainment/Getty Images
There are at least three stunts per season on The Bachelor, and right now, Nick Viall's season is lagging behind. That's probably why producers tapped Andi Dorfman, Nick's ex-girlfriend, to show up at his hotel room after hometown dates and "give him advice." Or something. I don't know. I'm so tired. Anyway, Andi is only Nick's first ex-girlfriend from Bachelor Nation. He has one-and-a-half more! (Does Jen Saviano from Bachelor In Paradise count? They dated for like 38 minutes). Will Kaitlyn Bristowe appear on The Bachelor?
Nick's first brush with Bachelor fame was on Andi's season of The Bachelorette, but his brush with Bachelor infamy was on Kaitlyn's season of The Bachelorette. Remember that one? When they pit Britt and Kaitlyn against each other in a Bachelorette Thunderdome? Nick wasn't originally cast on The Bachelorette there, but he and Kaitlyn had texted before the show and he was all, "I want to be on television again, I mean, I want a crack at this," and he showed up on Week 4. Needless to say, he didn't make a lot of friends (but who is there to make friends? Not me). He really didn't make friends when he and Kaitlyn slept together like two weeks later, embroiling them both in a firestorm of slut-shaming and very mean name-calling. Nick and Kaitlyn defended their time together to the end, but ultimately, she chose Shawn Booth (who called Nick "The Other Guy" the whole season, which was hilarious) to be her mate. She did let Nick start to propose before stopping him, which isn't a great look, but I'll let it slide, since she and Shawn are still together.
There didn't seem to be a lot of ill will between Kaitlyn and Nick, not to the extent there was between Andi and Nick after her season. But when Kaitlyn, Andi, and Nick appeared on Jimmy Kimmel Live! to promote Nick's Bachelor season, it was so awkward. Like if the couch had been the size of the studio, it wouldn't have been big enough for the women to sit away from Nick. They did not want to have anything to do with Nick, it seemed, aside from contractually obligated (or at the very least well-paid) appearances on ABC.
And that brings me to my next point — Andi is appearing on The Bachelor, but there's pretty much no way that Kaitlyn is. Kaitlyn is with Shawn, they're happy, they're planning a wedding (maybe), and they have a ton of other business things going on. There's no point for Kaitlyn to knock on Nick's door now. Andi is at least single and the producers can play up the "does she want Nick back" angle, but with Kaitlyn, where does she fit into this? She doesn't. Nick told Ryan Seacrest on his radio show that he was "thankful" that Andi didn't pick him and "more thankful" that Kaitlyn didn't pick him, and Kaitlyn told Us Weekly that she echoed that statement:
"Of course I'm not hurt by that! I mean, I'm happily engaged to Shawn, and that's who I'm supposed to be with. So no, I agree with him. It worked out for him. He gets to be the Bachelor, and it worked out for me — I'm happy with Shawn. Why wouldn't he be happy we didn't end up together? Andi is single — they can have a friendship. No disrespect towards him — it's nothing other than the fact that I'm happily engaged, and I don't really text any guys."
Kaitlyn doesn't need to be on The Bachelor because there is literally no reason for Kaitlyn to be on The Bachelor. There you have it, folks.