Leah Remini Isn't Done With Her Scientology Series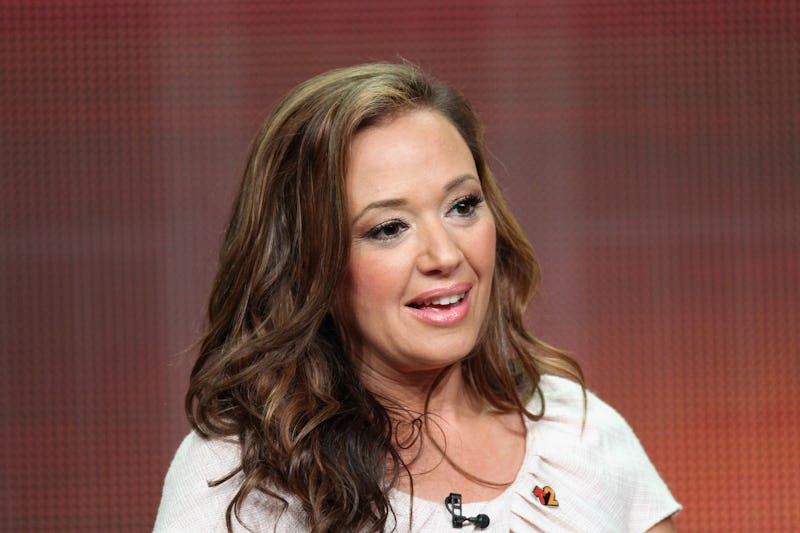 Frederick M. Brown/Getty Images Entertainment/Getty Images
King Of Queens actor Leah Remini's documentary series is not the first attempt made to shine a light on the practices of The Church Of Scientology. But Leah Remini: Scientology And The Aftermath is the first cable series dedicated to the topic and headlined by a famous defector. The A&E series follows in the footsteps of HBO's documentary Going Clear and a number of journalistic books and memoirs. Over seven episodes, former church member Remini opens out about her experience with Scientology and interviews others who left and are now actively working against the church, including some who were quite highly ranked. The season finale aired on Jan. 10 on A&E. and though Leah Remini: Scientology And The Aftermath Season 2 isn't confirmed yet, according to ABC, Remini is "in talks" with A&E about producing more episodes. Update: On March 15, A&E announced in a press release that Leah Remini: Scientology And The Aftermath has been renewed for a second season.
Earlier: There's certainly a lot more ground to cover. Scientology is a belief system with over 60 years of history. And Remini's goals aren't just to raise awareness of the mental, physical, and financial intimidation that she; her co-host Mike Rinder, a former member of the organization's exclusive "Sea Org"; and many of their subjects claim the Church's leaders used to influence its members. She's also determined to see its IRS tax-exempt status revoked. As seen in the series, the Church of Scientology "disputes many of the statements made by those appearing in this program," and in a lengthy statement sent to Bustle that you can read in full on its website, says The Aftermath is "nothing more than a scripted, rehearsed, acted and dramatized work of fiction."
In her recent appearance on ABC's 20/20, Remini explained why it's important to her that the IRS reverse its decision about treating the Church Of Scientology as a religious organization. "By the IRS saying they're a religious organization, they're now hiding behind freedom of religion," she claimed. "I'm hoping they'll be somebody with some balls who'll do something about it. I mean, I'm just a crappy has-been actress who's trying to make a dollar off my church. How much can I do?"
That last comment is a reference to the Church's statement about Remini's crusade. As reported by Business Insider, Remini's lawyer requested $1.5 million from the Church for allegedly trying to damage her reputation and A&E contract, which in its statement the Church called extortion. Spokespeople have fought back against the actor's allegations by characterizing her as a woman desperate for money and attention.
"She needs to move on with her life instead of pathetically exploiting her former religion, her former friends and other celebrities for money and attention to appear relevant again," reads the Church's official statement. Monique Yingling is a lawyer for the Church Of Scientology and was also interviewed during the 20/20 special. She accused Remini of stirring up "bigotry" against the organization that could manifest in violence.
Leah Remini: Scientology And The Aftermath was bound to ruffle some feathers in the organization. But it caused no controversy in the ratings department. According to The Wrap, the first episode of Season 1 brought A&E its most successful premiere in two years.
The organization it examines likely won't be happy about a continued investigation. But with those kinds of ratings and a committed host already thinking about the future, it's very likely that Leah Remini: Scientology And The Aftermath will be renewed by A&E for a Season 2 very soon.