Kendall and Adam's Love Island Coupling Has Twitter Shook, But Not How You'd Expect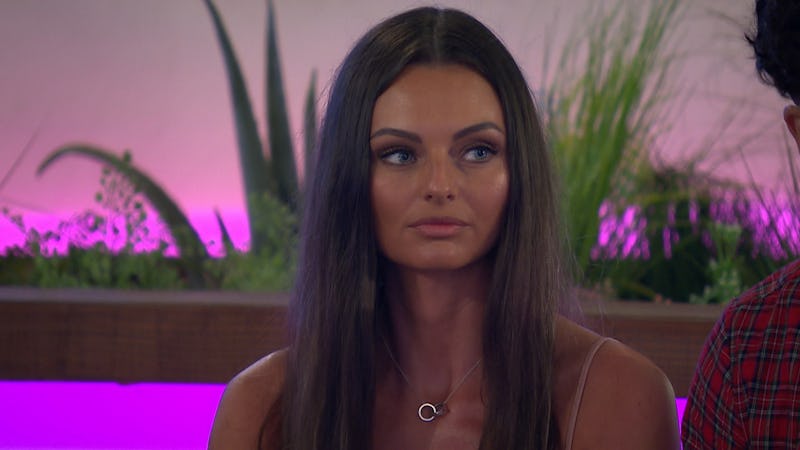 ITV
The fourth series of Love Island picked up with its second episode on Tuesday night and it's safe to say, not a lot of people were expecting the result of that cliffhanger. You know, the one where Love Island 2018's first late arrival Adam Collard was about to reveal the woman he had chosen to couple up, only for the show to cut to a pesky ad break. Well, the next episode finally arrived on Tuesday evening, and the result had Twitter shook as he chose none other than Kendall Rae-Knight. So will Love Island's Kendall and Adam stay together?
First things first. There was one significant casualty of this new coupling. Namely, Coventry lad and Harry Potter lover Niall Aslam, who was promptly told he had been "muggled off" (ouch). "My head's all over the gaff," said Niall, following the shock decision. Through the next hour he went on a rollercoaster of emotions, from like, totally fine, to really not OK. Needless to say, the decision took quite a lot of viewers by surprise as well and they were quick to react on Twitter, and judging by the chatter, Niall could be fast on the way to become one of 2018's favourites.
Despite viewer surprise, Adam quickly whisked Kendall away on a date, where she explained her shock at being chosen, having made her feelings for fellow partner Niall Aslam quite clear. Nonetheless, it wasn't too long until Kendall and Adam were discussing their sleeping arrangements, debating the pros and cons of spooning, exchanging a cheeky kiss, and serving Niall a big ol' custard pie to the face.
Later in the episode, she found herself in tears over the emerging love triangle between herself, Adam and Niall later on in the episode, and Twitter was pretty unsympathetic. While only she will know if they were genuine (surely we should give her the benefit of the doubt?) viewers were quick to point out that having two incredibly attractive male suitors fancy the pants off you is the epitome of a #firstworldproblem.
Yikes.
After crying about her not-really-a-dilemma dilemma, Kendall tried to comfort Niall by telling him that she would love to combine him and Adam into one perfect mate. That news didn't go down well with Niall, however, who accused Kendall of deeming him not attractive enough for her.
Kendall then reassured him this wasn't the case, and thus, the love triangle continued.
The complexities of Love Island 2018's first love triangle were further complicated by Niall's many, many Harry Potter related puns, comparing love rival Adam to Draco Malfoy before deeming he himself had been "muggled off" .
Indeed, over the course of Tuesday's episode, Niall spouted more Harry Potter content than your average Wizarding World employee. "He's Malfoy with plus ten abs I'm Harry Potter with a tan," Niall said.
Alas, Niall then made a pretty fatal error by revealing he couldn't even say 'Patronus' correctly. So, sorry Niall, your Harry Potter stan card is now officially cancelled.
The Love Island love triangle between Kendall and Adam and Niall certainly sets up an interesting dynamic going forward. Will they stay together? They certainly looked pretty cosy and 2016's Nathan Massey and Cara De La Hoyde famously went the distance from day one. But with the arrival of two new female Islanders on Wednesday night, it looks like things are about to get pretty interesting in the villa.
Indeed, a lot of viewers are content on leaving Kendall to it, while both Niall and Adam crack on with the newbies:
Elsewhere in Tuesday night's episode, Dani Dyer was lamenting her decision to partner up with womanising pen salesman Jack Fincham after he admitted to cheating on all his previous girlfriends with those very, very white teeth of his. The end of the episode also saw junior Doctor Alex George question whether or not to stay in the villa after failing to find love. And it's only episode two. The next eight weeks are surely going to be frantic.
Love Island airs at 9 p.m. on ITV2