Here's Why 2019 Could Well Be Rita Ora's Year & You Could Go Along For The Ride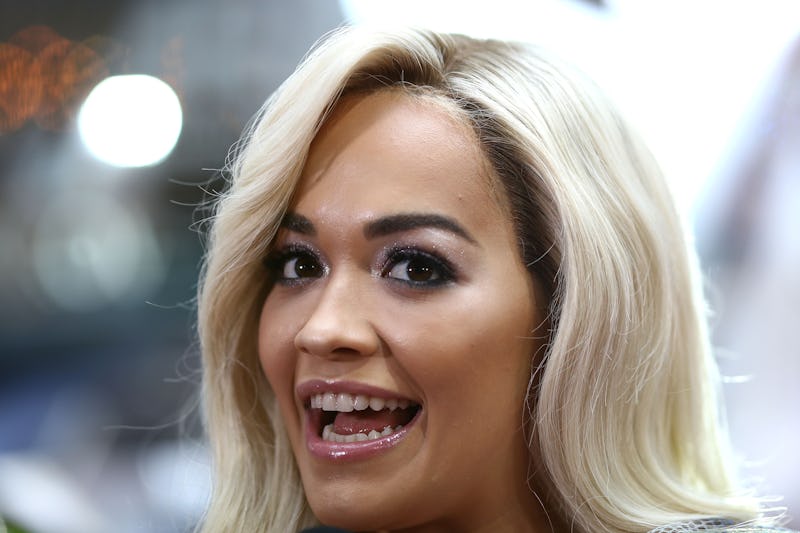 Ryan Pierse/Getty Images Entertainment/Getty Images
The people who love Rita Ora, really really love Rita Ora, and they're all still reeling from her latest release — her second, super sleek album Phoenix. It seems like Ora is too, but now the question for her fans is whether they'll get to see the new material performed live sometime soon. The musician slash model slash presenter is just as busy right now as she always is, so will she have time to deliver the goods? As someone who wants a ticket for Christmas, I want to know, will Rita Ora tour the UK in 2019?
Feel free to make someone's stocking extra exciting this year, as the good news is yep, you'll certainly get to see Rita Ora tour in 2019. According to her website, she'll be starting her world tour off in Australia on March 1, then she'll be taking Phoenix to the Philippines, and across South East Asia, before coming back to her home continent, as she finishes the final leg of her tour in the UK in May.
She'll be starting in the south, playing Motorpoint Arena in Cardiff on May 21, and Bournemouth International Centre the next night, before covering London, the Midlands, and heading north, as she makes her final call at the SSE Hydro in Glasgow on May 29.
Ora announced the tour on Oct. 29, as the Evening Standard reported, ahead of Phoenix's released on Nov. 23. She spoke of the upcoming tour in a press release, saying: "I'm so happy to be on tour again! Nothing makes me happier than performing and travelling to see all my fans. It will be first time performing news songs from Phoenix and I can't wait for you to hear them! I'm looking forward to this tour so much."
Tickets went on sale on Nov. 2, according to the Evening Standard, and unfortunately, most have already sold out, but you should try your luck finding tickets on TicketMaster. If the live reviews from her previous shows are anything to go by, then this next tour is bound to be major. Back when she did her mini tour of intimate UK venues in May, the Guardian said her first show in the run up to Phoenix was full of "infectious vigour," and was capped off with a "fairytale ending."
Recently, Ora was rumoured to be Posh's replacement on the upcoming Spice Girls tour. She quickly put those to rest, though, leaving the focus on her world tour. The rumour started to kindle when Ora performed Wannabe against Charli XCX on Lipsync Battle back in May.
Despite making a very convincing Spice, Ora said on an Australian radio show that she'd "already reserved her seats," for the tour, and that "There is only one Victoria Beckham and I don't think I would be able to fill her shoes," the Evening Standard reported on Nov. 30. But there's only one Rita Ora too. I hope for your sake that someone remembers that extra stocking filler.