There's Still A Chance That Roxanne Could Show Up At The 'CBB' Final Next Week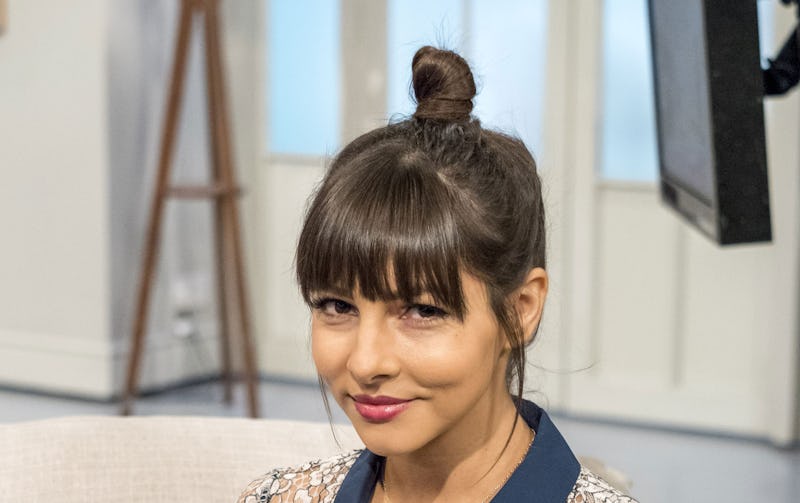 Ken McKay/ITV/Shutterstock
This series of Celebrity Big Brother will come to its conclusion on Monday, and it's been, shall we say, an interesting run to say the least. At the final, all previously eliminated housemates are set to be in attendance to cheer on the winner. But what about housemates that quit? Yep, you know where I'm going with this; will Roxanne Pallett be at the Celebrity Big Brother final?
I have reached out to her rep to find out, however, her spokesperson tells me that they will not be making a comment at this time. I also reached out to Big Brother, but the show is yet to get back to me. Frustrating I know, so perhaps the programme's history can give us some answers.
Pallett is far from the first celeb to quit the show. Last year, Ray J left the show after a week, despite being paid £810,000, according to Digital Spy. He walked due to medical reasons — a toothache to be exact — and because he'd had contact with the outside world, he wasn't allowed to re-enter the house. But was he allowed to attend the final? Nope, and he wasn't there either. According to the Metro, a spokesperson for CBB made it clear at the time that "only evicted housemates attend the final. " Well, if the same rules still apply, that will certainly rule out Pallett for Monday's final.
Whether or not Pallett will appear at the final remains to be seen though — but what is for sure is that her attendance would certainly ruffle a few feathers. You see, she managed to fall out of favour with pretty much all of her housemates after falsely accusing Ryan Thomas of assaulting her. She even called him a "woman beater. "
The allegations resulted in him receiving a warning from Big Brother, which triggered him to break down in tears. The drama caused a huge uproar, with viewers taking to Twitter to express their outrage and more than 11,000 people complaining to Ofcom in defence of Thomas, the Daily Mail reports.
Pallett has since apologised for claiming that Ryan assaulted her "like a boxer would punch a bag" in the CBB house. During her exit chat with Emma Willis, the former Emmerdale actress admitted that she "got it wrong" and even branded herself "the most hated woman in Britain" for what she'd done. She said: "It's the title I feel everyone's giving me at the moment, and all I can do is own it, accept it, and apologise, and try to take each day now bettering all of those things that I'm realising."
The former housemate then attempted to explain why she said what she did, adding: "How it felt when he did it, it hurt. I can't prove a feeling, no one can. And the more I thought about it, it became heightened, and I convinced myself he meant to do that. And when I watched it back — the first thing I did when I got back was watch that, and immediately I realised."
So, as you can see, if Pallett were to turn up to the final and have a reunion with Thomas, it could get pretty awkward — especially as he is currently favourite to win the series at 1/10, according to OddsMonkey. "After [what happened], the public are really getting behind Ryan, they feel for him and he has now been backed into 1/10," OddsMonkey spokesman Peter Watton previously told Bustle UK.
Thomas' family, including his famous brothers Scott and Adam Thomas, as well as his girlfriend Lucy Mecklenburgh, will all most likely all be at the final to show their support for him. Given that they have all publicly spoken out against Pallett, should they come face-to-face at the final, it could potentially get a little uncomfortable.
But ultimately, it's up to Pallett to decide whether she wants to go or not.
See you for the final on Channel 5 on Monday at 10 p.m.