This Promising New Netflix Show Is Based On A Hit Novel From India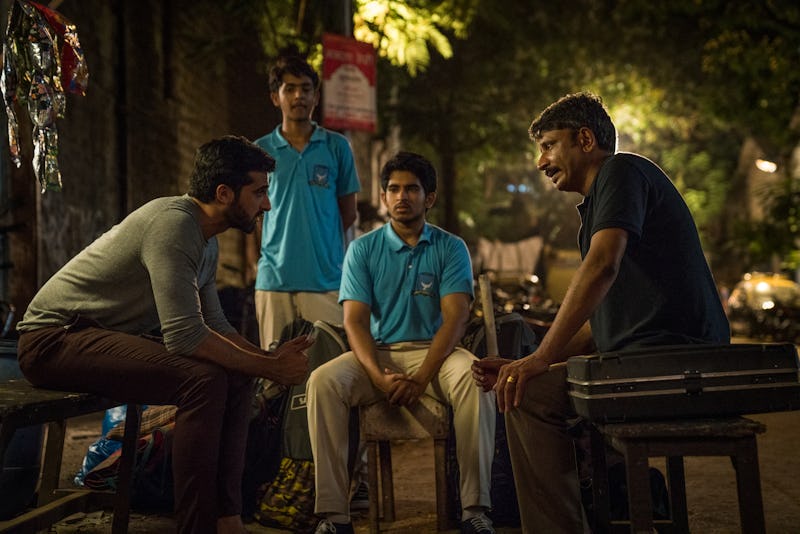 Vaibhav Chaturvedi/Netflix
Netflix doesn't seem to be slowing down in its expansion into international content, and its latest offering, Selection Day, comes from India. If the series is as successful as the hit novel it's based on, fans may be wondering if Selection Day will return for Season 2. Right now, it seems like the upcoming batch of episodes might stand alone. That limited run makes sense, though, as the book of the same name that it's based on has a solid beginning and end already established.
"When I read Aravind Adiga's beautiful and brilliant book, I felt that this was a story that deserved a global stage. I hope audiences from Minnesota to Mombasa to Mumbai will all love this show," producer Anand Tucker said in a Netflix press release. "The fantastic creative partnership we have with Netflix has enabled us to bring this universal story of family, cricket and coming of age to thrilling life."
"With Selection Day, Netflix is once again bringing Indian talent onto the world stage. India is a land rich with stories and we can now share these across the globe. I can't think of a better way of bringing people together," another producer, Anil Kapoor, said in the same release.
The book, written by Aravind Adiga and first released just a couple years ago, was met with widespread praise, which is promising for the series. The New York Times' Dwight Garner wrote in his review that though the novel's plot and pacing weren't perfect, it "[offered] the sound of a serious and nervy writer working at near the top of his form." NPR named the book one of its best books of 2017, and it was included in a list of notable books of the year by the Washington Post.
Selection Day follows the journey of two poor boys from Mumbai, Manju and Mohan, who are sometimes reluctantly encouraged to be cricket stars by their father. Adiga told the Guardian that his book came about due to his criticisms of how cricket is played in India.
"There's always been a fair amount of money involved in cricket in India," the author told the outlet. "But what has happened in the last two decades is that, ironically, this game that in some ways began in England and was, if you will, an aristocratic backlash against emergent industrial capitalism — that game has become the spearhead of the new Indian capitalism, in the sense that cricket is used to sell everything here, from mobile phones to consumer products like shampoo and soap."
Even before the show premiered, reviews for the Netflix adaptation have been reminiscent of the affectionate reception the book received. DNAIndia.com's Rucha Sharma goes so far as to say the "Netflix series is better than Arvind Adiga's book." Sharma takes issue with a few plot points and character details, but says the screen adaptation's storytelling overall is "sharper and clearer" than the book's.
Only time will tell exactly how the show will be received when it reaches a widespread Netflix audience, but early buzz looks good. You never know — even if the story is neatly tied up with one season, its success could encourage Netflix to continue the story.