Everything Leaving & Coming To Netflix In December 2018 To Make Your Holidays Even Brighter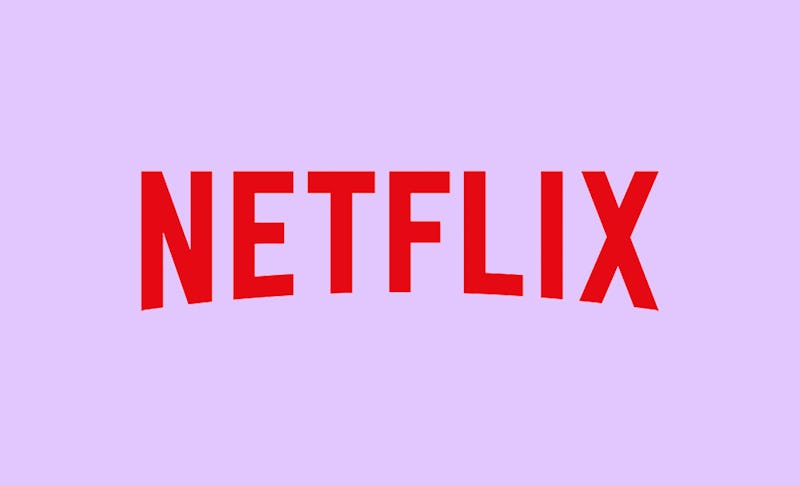 Liz Minch/Bustle
'Tis the season to stay inside and watch Netflix — hopefully with a mug full of hot chocolate and extra marshmallows. From the looks of everything leaving and coming to Netflix in December 2018, as the temperature outside drops, they'll be a lot to watch in the comfort of your nice warm home. So, pro tip: maybe stock up on that Swiss Miss now.
Some may be spending their last few weeks of 2018 catching up on old faves like Disney's Moana, Step Up 2: The Streets, and Cabin Fever before they leave Netflix for good. Others might have their queues full of holiday movies that will make this winter merry and bright.
When making your holiday watch list, check it twice to make sure you don't miss out on all the Netflix original movies and series bringing Christmas cheer for all to hear. There's Nailed It!: Holiday Edition, Neo Yokio: Pink Christmas, and The Chilling Adventures of Sabrina holiday special, just to name a few.
On the other hand, for those who are feeling a little Scrooge-like, don't worry. There's a lot of non-holiday content to go around like Avengers: Infinity War, Oscar hopeful ROMA, or Reindeer Games, which despite its name, isn't a Christmas movie.
So, here's what's coming and leaving Netflix in December, with a few special suggestions on what to watch before the ball drops and a new year begins.
1. Chilling Adventures Of Sabrina: A Midwinter's Tale (Dec. 14)
Santa Claus not really your guy? Well, take a trip to Greendale where Sabrina is celebrating a far witchier holiday. Let's guess the Dark Lord is up to his old tricks, which are far more sinister than leaving coal in your stocking.
2. Nailed It! Holiday! (Dec. 7)
Overwhelmed by all the holiday baking you still have to do? Hang out with Nicole Byer and a bunch of amateur bakers who show how delightful and hilarious baking fails can be. Obviously, you're going to nail it, though, don't worry.
3. Shaun Of The Dead (Dec. 1)
Zombies have never been funnier in this horror comedy, but they certainly still have bite so watch out.
4. YOU (Dec. 26)
Are you someone who's seen Gossip Girl more times than you can count? Why don't you spend the day after Christmas watching Penn Badgley play a different kind of lonely boy, one that's far creepier in this drama that looks at the horrors of stalking?
5. Anthony Bourdain: Parts Unknown: Season 11 (Dec. 25)
Spend the holiday with the late Antony Bourdain as he takes you on a trip to Newfoundland, Cajun Mardi Gras, Bhutan, and West Virginia and possibly keeps your family from fighting for a couple of hours.
6. Blue Planet II: Season 1 (Dec. 3)
For those not impressed by all the holiday splendor, put on the BBC's Blue Planet II and take a deep, deep dive into the oceans to see what lies beneath.
7. Dumplin' (Dec. 7)
Skip Friends for one day and watch Jennifer Aniston play a former beauty queen whose plus-size daughter, Dumplin' (Danielle Macdonald) is going to show her mom what real beauty is. Bonus: Dolly Parton's hits are the soundtrack to this empowering story.
8. Baby Mama (Dec. 16)
Let's be honest, anything that features both Tina Fey and Amy Poehler is going to be hilarious. But ten years later, this surrogacy comedy is worth revisiting, if only to hear these two yell about Arby's.
9. Ellen DeGeneres: Relatable (Dec. 18)
This holiday, bring your family together by watching Ellen's first stand-up special in 15 years.
10. Terrace House: Opening New Doors: Part 5 (Dec. 18)
If you haven't yet immersed yourself in the Japanese reality hit that everyone's talking about, don't worry, you can jump right in with Part 5. The series focuses on six strangers who move in together and just live their lives. Let's hope this season will give fans another couple to get obsessed with.
11. Fuller House: Season 4 (Dec. 14)
The Fuller house is about to get well, even fuller this season. While D.J. and Steve work on their relationship, Stephanie and Jimmy Gibbler are planning for a baby that his sister, Kimmy is carrying for them. Even better, Candace Cameron Bure promises this isn't the final season of Fuller House, which is certainly reason to celebrate.
12. ROMA (Dec. 14)
Alfonso Cuaron's beautiful new film looks at Mexico City in the '70s through the eyes of Cleo (Yalitza Aparicio), the maid for a middle class family in the midst of a revolution, both personal and societal.
13. The Hook Up Plan (Plan Coeur) (Dec. 7)
In its year of rom-coms, Netflix gives fans another one, this time one with a French twist. After Elsa goes through a bad breakup her friends decide to help her get back out there by hiring her a male escort that might just be falling for her, too.
14. Mowgli: Legend of the Jungle (Dec. 7)
If you're looking for a darker take on The Jungle Book, look no further than Andy Serkis' live-action picture that is sure to have some of the best motion capture work you'll see all year.
15. The American Meme (Dec. 7)
This documentary looks at Instagram influencers like Paris Hilton, Josh Ostrovsky, Brittany Furlan and Kirill Bichutsky as they try to build their social media empires. Now you'll get to decide whether that's hot or not.
16. The Theory Of Everything (Dec. 16)
Before Felicity Jones plays RBG, watch her play Jane Wilde, the wife of Stephen Hawking in the film that is bound to make you cry.
17. Out of Many, One (Dec. 12)
This documentary looks at immigrants who are working on becoming American citizens to see what it is that led them here. Honestly, this might actually be a good way to talk about immigration with your family.
18. Derry Girls (Dec. 21)
This coming-of-age Irish series looks at a group of girls just trying to get through puberty in the early '90s.
19. The Casketeers (Dec. 21)
For those who thought the funeral home was the best part of The Haunting Of Hill House, think about checking out this docuseries about a couple in New Zealand who run a funeral home.
20. The Great British Baking Show: Masterclass: Season 5 (Dec. 1)
Is there anything more delightful than Mary Berry? No, the answer is no, especially when she's giving a masterclass on Christmas baking.
Don't forget that there are also some shows and movies that are about to leave, so mark your calendars and get to watching before it's too late.
1. Groundhog Day (Dec. 1)
It may be a little too early for Groundhog Day, but there's never a wrong time to watch Bill Murray relive the same day over and over and over again.
2. Cabin Fever (Dec. 1)
Miss Halloween? Get a chill with this horror film that might encourage you to never go into the woods again.
3. Trolls (Dec. 7)
Go on a little adventure with Poppy (Anna Kendrick) and Branch (Justin Timberlake) and try to not get "Can't Stop The Feeling" stuck in your head. Seriously, I dare you.
4. Teeth (Dec. 10)
Over a decade ago, this horror movie about vagina dentata — Latin for "toothed vagina" — may have seemed a bit ahead of its time. But, in the #MeToo era, it deserves another watch for how it tackles sexual assault.
5. Step Up 2: The Streets (Dec. 15)
The sequel to Step Up will still get you in the groove, even if it doesn't star Channing Tatum and Jenna Dewan.
6. Disney's Moana (Dec. 20)
Watch Moana go as far as it takes to save her island before the movie sets sail from Netflix.
7. Food, Inc. (Dec. 20)
Right in time for your holiday feast, watch this 2008 documentary that looks at where your food comes from. Be warned: it may make you seriously rethink how you've been eating.
8. I Give It A Year (Dec. 20)
This rom-com starring Rose Byrne looks at a couple after their fairytale wedding to see if they can really live happily ever after.
9. Spotlight (Dec. 22)
If you need a reminder of all the good journalism can do, watch Spotlight, which looks at the real Boston Globe reporters who unearthed the shocking cover up of child molestation by the Catholic Church.
10. Troy (Dec. 31)
Make some time to watch Brad Pitt look all pretty in this retelling of Homer's Iliad, written by Game Of Thrones' creator David Benioff.
11. Happily N'Ever After (Dec. 1)
Watch this modern take on a fairytale in which Cinderella gets to be the hero.
12. Spider-Man 3 (Dec. 1)
Think of this as a friendly reminder that you're friendly neighborhood Spider-Man used to be played by Tobey Maguire. And when this movie came out, the new Spider-Man, Tom Holland was just 11 years old. How old do you feel now?
13. The Game (Dec. 1)
If you ever get a birthday gift from CRS, this outrageous thriller starring Michael Douglas shows why you shouldn't take it.
14. Swept Under (Dec. 1)
In this thriller, it's the crime scene cleaner who holds the key to catching a killer.
15. The Search for Santa Paws (Dec. 4)
Definitely a very good dog.
16. Battle Royale (Dec. 10)
Before The Hunger Games there was this 2000 cult classic, which is so brutal you'd be silly to volunteer as tribute.
17. Tinker, Tailor, Soldier, Spy (Dec. 16)
This British spy drama will have you looking for a double agent that is trying to bring down MI-6.
18. Hellraiser (Dec. 1)
Say goodbye to the sugarplum fairies because after watching Pinhead, he might be the only vision that will be stalking around in your head.
19. Stephen King's Children of the Corn (Dec. 1)
Um, actually, scratch that, it might be these children that will keep you up at night.
20. Air Bud: Seventh Inning Fetch (Dec. 4)
Seriously, what sport can't this dog play?
What's Coming
Dec. 1
8 Mile
Astro Boy
Battle
Bride of Chucky
Christine
Cloudy with a Chance of Meatballs
Crossroads: One Two Jaga
Friday
Friday After Next
Hellboy
Man vs Wild with Sunny Leone: Season 1
Meet Joe Black
Memories of the Alhambra
My Bloody Valentine
Next Friday
Reindeer Games
Seven Pounds
Shaun of the Dead
Terminator Salvation
The Big Lebowski
The Great British Baking Show: Masterclass Season 5 Masterclasses
The Last Dragon
The Man Who Knew Too Little
Dec. 2
Dec. 3
Blue Planet II: Season 1
Hero Mask
The Sound of Your Heart: Reboot Season 2
Dec. 4
Dec. 6
Dec. 7
5 Star Christmas
Bad Blood
Dogs of Berlin
Dumplin'
Free Rein: The Twelve Neighs of Christmas
Mowgli: Legend of the Jungle
Nailed It! Holiday!
Neo Yokio: Pink Christmas
Pine Gap
ReMastered: Who Killed Jam Master Jay?
Super Monsters and the Wish Star
The American Meme
The Hook Up Plan (Plan Coeur)
The Ranch: Part 6
Dec. 9
Sin senos sí hay paraíso: Season 3
Dec. 10
Michael Jackson's This Is It
Dec. 11
Dec. 12
Back Street Girls: Gokudols
Out of Many, One
Dec. 13
Dec. 14
Chilling Adventures of Sabrina: A Midwinter's Tale
Cuckoo: Season 4
Dance & Sing with True: Songs
Fuller House: Season 4
Inside the Real Narcos
Inside the World's Toughest Prisons: Season 3
Prince of Peoria: A Christmas Moose Miracle
ROMA
Sunderland Til I Die
The Fix
The Innocent Man
The Protector
Tidelands
Travelers: Season 3
Voltron: Legendary Defender: Season 8
Dec. 16
Baby Mama
Kill the Messenger
One Day
Springsteen on Broadway
The Theory of Everything
Dec. 18
Baki
Ellen DeGeneres: Relatable
Terrace House: Opening New Doors: Part 5
Dec. 21
3Below: Tales of Arcadia
7 Days Out
Back With the Ex
Bad Seeds
Bird Box
Derry Girls
Diablero
Greenleaf: Season 3
LAST HOPE: Part 2
Perfume
Sirius the Jaeger
Struggle: The Life and Lost Art of Szukalski
Tales by Light: Season 3
The Casketeers
Wolf (BÖRÜ)
Dec. 24
Hi Score Girl
The Magicians: Season 3
Dec. 25
Anthony Bourdain: Parts Unknown: Season 11
Marvel Studios' Avengers: Infinity War
Dec. 26
Alexa & Katie: Season 2
YOU
Dec. 28
Instant Hotel
La noche de 12 años
Selection Day
When Angels Sleep
Yummy Mummies
Dec. 30
Dec. 31
The Bill Murray Stories: Life Lessons Learned From a Mythical Man
Coming in December
Watership Down: Limited Series
What's Leaving
Dec. 1
Cabin Fever
Cabin Fever 2: Spring Fever
Groundhog Day
Happily N'Ever After
Happily N'Ever After 2: Snow White
Hellbound: Hellraiser II
Hellraiser
Sons of Anarchy: Seasons 1-7
Spider-Man 3
Spy Hard
Stephen King's Children of the Corn
Swept Under
The Covenant
The Game
Dec. 4
Air Bud: Seventh Inning Fetch
Air Bud: Spikes Back
Air Bud: World Pup
Air Buddies
Cars Toon: Mater's Tall Tales
Spooky Buddies
Tarzan & Jane
The Brave Little Toaster Goes to Mars
The Brave Little Toaster to the Rescue
The Crimson Wing: Mystery of the Flamingos
The Search for Santa Paws
Tinker Bell
Tinker Bell and the Great Fairy Rescue
Tinker Bell and the Lost Treasure
Dec. 7
Dec. 10
Battle Royale
Battle Royale 2
Teeth
Dec. 15
Dec. 16
Tinker, Tailor, Soldier, Spy
Dec. 17
Beverly Hills Chihuahua 2
Dec. 19
Dec. 20
Disney's Moana
Food, Inc.
I Give It a Year
Dec. 22
Dec. 25
Disney's Pirates of the Caribbean: The Curse of the Black Pearl
Dec. 31
More to come...