There's A Very Good Chance Netflix Will Keep Feeding Your 'Christmas Prince' Addiction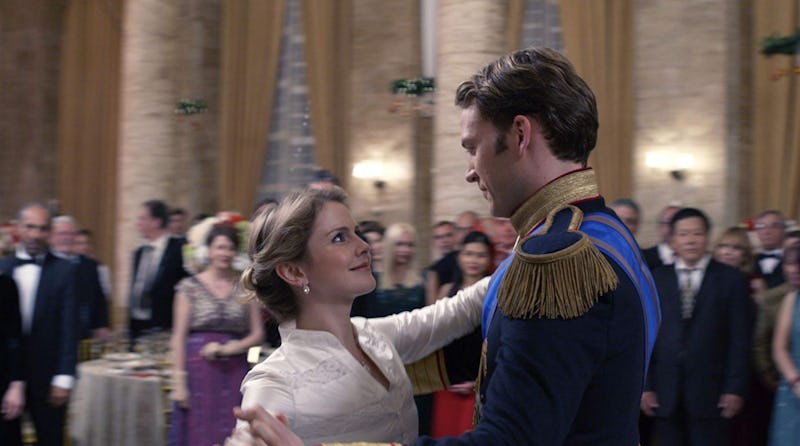 Netflix
If you consider last year's Netflix original A Christmas Prince one of your guilty pleasures and maybe even were one of the 53 people who watched it every day during the holiday season last year, chances are you're eagerly awaiting its sequel, A Christmas Prince: The Royal Wedding, hitting Netflix November 30. In this one, Amber (Rose McIver) and Richard (Ben Lamb) are finally getting married — but Amber finds out that becoming queen of Aldovia isn't exactly a fairytale. The first flick became a hit, and this one will surely attract new fans, too. But is Netflix planning to release a third Christmas Prince film, thereby turning it into a feel-good holiday franchise?
Netflix hasn't announced yet whether it plans to continue the royal couple's story, but chances are that this won't be the last time we get to see them. It's very rare for holiday romance flicks to get follow-ups, but Netflix is well aware of how big of a phenomenon A Christmas Prince became, so it's likely that as long as this sequel gets as much buzz and viewers as the first one, there'll be a third installment.
This sequel focuses on Amber and Richard's wedding, but it'll leave fans wondering how Amber adjusts to her new role as Queen of Aldovia. The sequel story possibilities are endless! With her new royal title, this means that Amber be in charge of the royal Christmas celebrations, which can be a lot of pressure for a new queen, giving the story a chance to continue its holiday theme. Plus, considering how this sequel follows Prince Harry and Meghan Markle's nuptials, chances are we may get to see an Aldovian royal Christmas baby by next December.
But, for now, the arrival of The Royal Wedding ought to satisfy fans. This movie focuses more on Amber's transition into royalty rather than her romance with Richard. She's had been dreaming about her wedding all her life — but the royal family's traditions aren't quite what she had expected. Not only does she have to deal with them them being closely involved in the wedding planning (and saying yes to her dress), but she also faces the impending end of her life as a commoner — including maintaining her blog.
Her successful blog has become her livelihood in the beginning of the movie, with her sharing intimate details about her adjustment into her newly royal life. But royals don't like having their private lives revealed to the public, so continuing on is a big no-no if she's going to be privy to their secrets. Much like Meghan Markle had to go from having tons of followers on Instagram to shutting all her social media accounts, Amber has to give all of that away. Or does she?
There's so much at stake for Amber that you'll want to see if she and Richard achieve their own fairytale ending, or if they get swept up in the expectations of their positions. And no matter how much Christmas romance this sequel brings, you'll probably be left wanting more.