As 'Unforgotten's Epic Series 3 Draws To A Close, Here's What We Know About A Sequel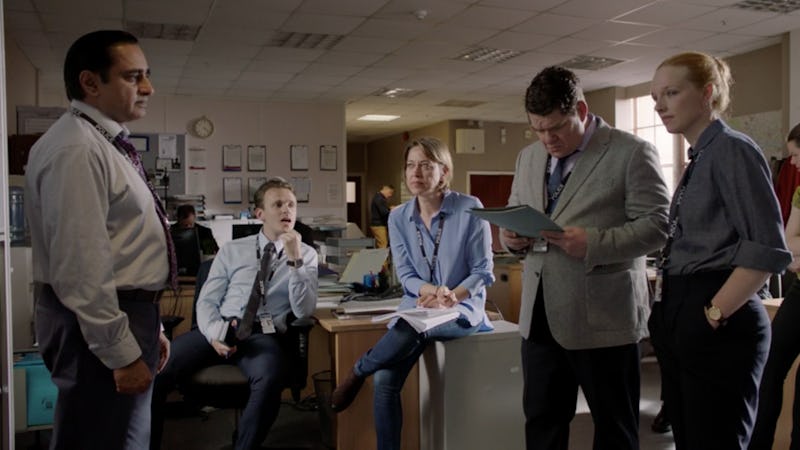 ITV
The eighteen-year mystery of the disappearance of Hayley Reid is about to be resolved, as the finale of ITV's Unforgotten approaches. The series will conclude on August 19, when we'll presumably learn who was responsible for Hayley's death — Tim? James? Chris? Pete? A completely unanticipated curveball? It's been a compelling, morally complicated series, and the conclusion will inevitably linger in the brain, alongside one major question: will Unforgotten return for series four? Each of the three series so far has garnered critical acclaim and a devoted audience; surely, therefore, there's a pretty good case for a fourth?
Well, according to the Express, that's yet another mystery in need of resolution. The paper states that "ITV has yet to confirm whether or not Unforgotten will be renewed for a fourth season," adding that "a decision is expected soon." That's not the decisive information we need, ITV! Can somebody please confirm we'll be seeing more of Cassie and Sunny? I've contacted ITV for comment, but haven't yet received a response.
Let's do some detective work, if a statement from ITV isn't yet forthcoming. In 2017, ITV confirmed that a new series of Unforgotten had been commissioned at the beginning of March, just under a month after the second series concluded in February. That could suggest we might have to wait a month to hear about a potential series four. But the show's never stuck to a strict yearly schedule — the latest series, for example, began in July, while series two began in January. As a result, it's hard to determine when we might get a confirmation of a fourth series.
Series three of Unforgotten has been a critical hit. The Guardian wrote, "It is beautifully crafted and performed; tight, gripping, but also moving and so very human." The Times gave the series opener four stars, and the show has even debuted on U.S. channel PBS. There's a definite case for a fourth series of Unforgotten — a pretty strong one, I'd go so far as to say.
Let's refresh our memories about the case so far, ahead of the final episode. (Things are about to get spoiler-heavy, so please consider yourself officially warned.) In episode five, Peter Carr — stabbed in the street after online accusations circulated — died in the hospital, and blogger Sandra Rayworth was taken in for questioning. James Hollis revealed that for 18 years, he and his son Eliot had believed that a drunk driving teenage Eliot was responsible for Hayley's death — a belief that, almost two decades later, was finally proven to be false. Chris Lowe's arrest for paying for child-abuse material was also revealed to be in error, a result of credit card fraud.
So that leaves Dr Tim Finch. Daughter Emma took a trip to see her mother, Derran, and became increasingly convinced that her dad had, in fact, been abusive. Then came the speeding tickets, indicating that Finch had raced out of town directly after Hayley's death. And finally? Evidence pulled from his house included a necklace, a scrunchie, and underwear.
I wouldn't put a last minute twist past Unforgotten, but it's looking pretty clear that Dr Tim Finch is the culprit in the murder of Hayley Reid. ITV, 9 p.m., Sunday evening. That's when we'll finally get the answer.