'GoT' Fans Have An Awesome Theory About Viserion Becoming An Ice Dragon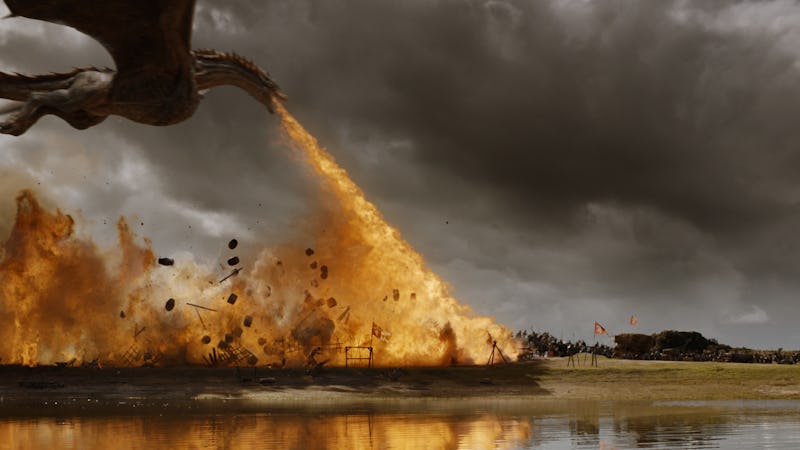 HBO
If fans have learned anything this season on Game of Thrones, it's that dragons are not as indestructible as previously thought. From Qyburn developing a weapon to shoot down dragons to Drogon's injury during battle at the hands of Bronn, it seems that this could be foreshadowing that at least one of Daenerys' dragons will die. So which dragon or dragons are most at risk? And what will happen when that dragon dies? Well, since winter is here, maybe Viserion will become an ice dragon on Game of Thrones.
Of all of Dany's dragons, the "Viserion will die" theory seems to be most popular online — though there are theories about the deaths of all of her dragons. But what could happen to Viserion after his death is its own intriguing theory. Could he, like others fallen during winter, become a wight? Or I guess the proper term would be ice dragon. In the A Song of Ice and Fire novels, ice dragons are possible, though there has not been enough information to reveal if they are born that way or turned into ice after death at the hands of White Walkers.
Still, when reading mythology and theories online, this doesn't actually seem so far-fetched. The series is all about ice and fire, and what would be a more epic showdown than ice and fire dragons? Here is everything you need to know about the "Viserion becomes an ice dragon" theory.