Don't Worry, Fan-Favorite 'Bachelorette' Contestant Wills Isn't Done Looking For Love On TV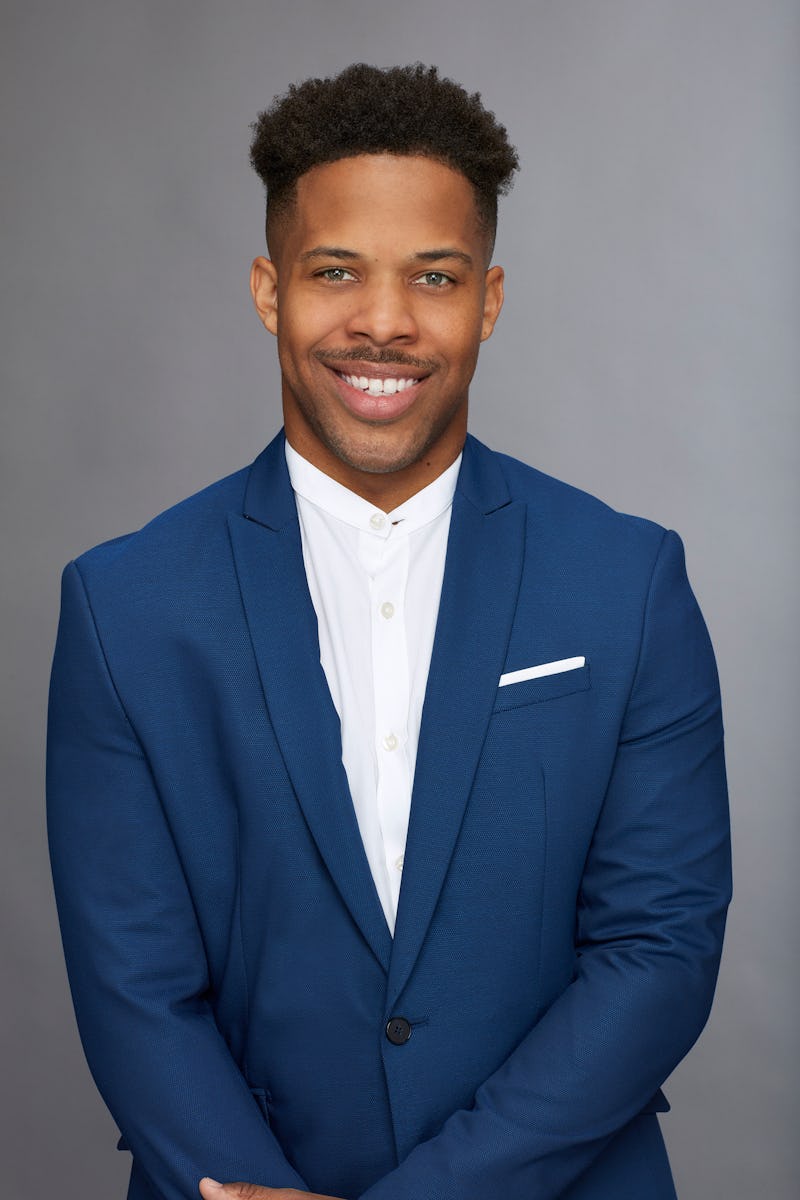 Craig Sjodin/ABC
Breakups are never easy, but when those breakups happen on-camera for all the world to see, they can be even more devastating. That's why it was so heartbreaking to watch Wills Reid get eliminated from The Bachelorette during Monday night's episode. Thankfully, though, the experience has not deterred him from trying to find love in the reality show format because Wills has officially joined the Bachelor in Paradise Season 5 cast, according to People, so his journey to finding "the one" is far from over.
Wills' genuine charm and amazing Harry Potter tattoo instantly made him a fan favorite on this season of The Bachelorette right from the get-go. He avoided petty confrontations and proved to be a great shoulder to cry on whenever Becca needed him. But alas, their relationship evidently wasn't meant to be, but knowing that he's now headed to the sandy beaches of Paradise certainly helps to soften the blow of his shocking departure.
Many former Bachelor and Bachelorette contestants have found love amongst each other in Paradise (just look at Carly Waddell and Evan Bass), so could Wills find his soulmate in Mexico as well? Considering who's making their way to Paradise in Season 5, there's a decent chance romance will be in Wills' future. But who would make the best match for him? Here are a few noteworthy contenders.
Kendall Long
If you think about it, Kendall and Wills could very well prove to be the perfect match for each other. Both quickly became beloved by viewers for their down-to-earth natures. Both were completely honest and genuine throughout their entire time on the show. And both showcased unique aspects to their personality — for Kendall, it was her taxidermy hobby and for Wills it was his undying love for Harry Potter (he even has an "expecto patronum" tattoo). It isn't difficult to see them instantly having a connection and partaking in each other's various interests. (Anyone else hoping they end up reading Harry Potter passages to each other each night before bed?)
Tia Booth
Depending upon whether or not Colton gets Becca's final rose, it's possible he too could end up in Paradise and take up most of Tia's attention, given their history together. (Knowing this franchise, the opportunity would be too great to resist.) However, if that doesn't end up happening, Tia could potentially hit it off with Wills. He probably got a kick out of Tia's "little wiener" joke during Arie's season. Plus, they both just seem like absolute sweethearts, which could prove to be a solid foundation for a long-lasting relationship.
Bibiana Julian
Love may have failed her on Arie's season of The Bachelor and on Winter Games, but Paradise could prove to have a much more positive outcome for Bibiana, especially if she gets to spend some time with Wills. Both have proven to be very passionate about the things they love, which could definitely create some sparks in Mexico. Someone get these two a date card ASAP!
Chelsea Roy
This one may seem like a surprising choice, considering Chelsea started off Arie's season as a potential "villain" (though that trophy ultimately went to Krystal as the season progressed). But Chelsea proved to be a lot more endearing as time went on, and honestly, Wills is such a good guy, he could help bring her a little more out of her shell to reveal a side of her that viewers didn't even know existed. Plus, who doesn't want to see Wills interact with her son at some point? Talk about adorable.
Basically, there's no shortage of opportunities for Wills to find love in Paradise. It's just a question of who among them will be lucky enough to receive his rose — and eventually his heart.