Why Wills Might Turn Down An Invitation To Be On 'Bachelor In Paradise'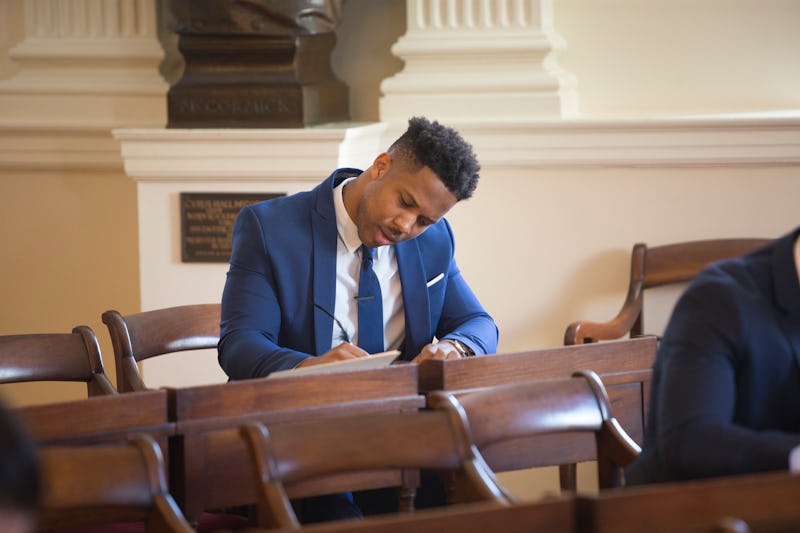 Paul Hebert/ABC
For all the narcissism and rudeness that's bogged down Becca's season of The Bachelorette, a few men have stood out as stand-up guys. One of them, Wills, seems to have a fair shot at making it to the end of the season and placing a ring on Becca's finger — which is nice, unless you're hoping to learn that Wills will be on Bachelor In Paradise this coming season.
It's almost as if the limo that takes contestants away from The Bachelorette is dropping them right off at the filming of Bachelor In Paradise. David, Joe, John, Jordan, and Nick from Becca's season were announced early on, and Chris and Connor joined that lineup following their departure. Could Wills be next if Becca rejects him?
While the purpose of The Bachelorette and its franchised shows is to end the season engaged to someone you've fallen in love with, getting cast in the show opens suitors up to a lot of opportunities. It's the catch-22 of The Bachelor franchise: it includes several shows about finding love featuring former cast members, but you can only be on those shows if you have not yet found love. Should Wills not end up with Becca, there could possibly be a spot for him to continue his search on Bachelor In Paradise, but Wills himself may not be interested in getting involved with the drama that comes with a visit to the beach with the show.
Those who have managed to survive Becca's season of The Bachelorette and make it to the final six did so by not getting consumed by the drama that took so many others down. Chris R., Jordan, and David all got sent home because they were more focused on their drama than Becca, but when Chris R. tried to bring Wills into his own drama, Wills avoided being pulled down by pettiness. Instead, he shut down the conflict between him and Chris so that he could spend time with the Bachelorette — all in a dapper plaid suit.
While Wills is arguably one of the most eligible bachelors on Becca's season of The Bachelorette, that doesn't necessarily mean he's destined for Bachelor In Paradise. The BiP cast is filled with memorable cast members from previous seasons of The Bachelor and Bachelorette, and while not all of them are connected by this trend, the cast does seem to skew towards former contestants that managed to create a great deal of conflict during their time on the show.
The BiP cast features previously mentioned drama factories from Becca's season like Jordan, David, and Chris R., but also features conflict-friendly contestants from past seasons as well like Krystal from Arie's season of The Bachelor and Bibiana from Arie's season and Bachelor Winter Games. Wills seems to be a genuine person who really wants to capitalize on this chance to find a partner, he may not be interested in the fights and gossip that come with dating on Bachelor In Paradise.
However, should Wills choose to go to Paradise, he'll be joined by plenty of people who aren't likely to get swept up in the antics of the season's more dramatic competitors. Wills' fellow Becca's season alum Joe, John, Nick, and Connor seemed to be relatively low-drama during their more brief time on The Bachelorette as well as level-headed former contestants from Arie's season like Tia, Chelsea, and Kendall, and drama-free suitors from Rachel's season like Kenny and Eric. Chances are that fans will learn whether or not Wills is on Bachelor In Paradise once his final episode of The Bachelorette has aired, but it's already been proven that the franchise is better when Wills is a part of it.