'Game Of Thrones' Season 7 Wouldn't Be Affected By A Writers Strike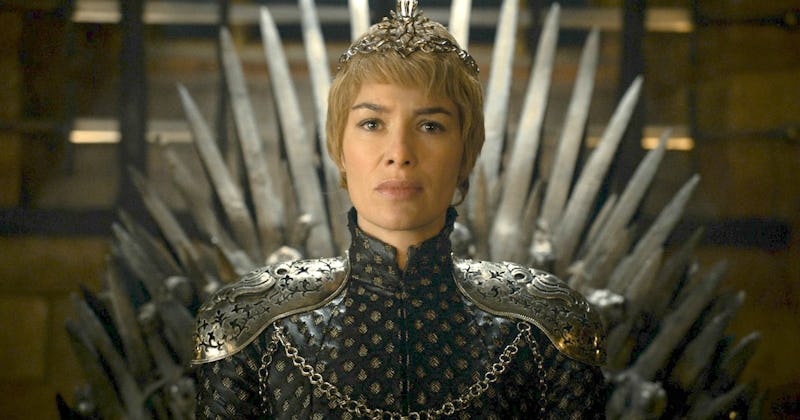 HBO
With the the threat of a writers strike barely avoided, there's no doubt a massive sigh of relief. The communication breakdown could have shut down production on any one of your favorite shows, after all. Although it's been averted for no, I can't help but think about the future, and, as with most stereotypical Americans, I'm mainly concerned about that which affects me directly. So would Game of Thrones be affected by a writers strike if one happened? You can breathe a little easier, because the answer is no. But let me clarify, so there isn't confusion: as a scripted program, the HBO show is vulnerable to strikes in general. The show is just not particularly vulnerable to this one.
The writing and filming for Season 7 is already completed, and the season moving through post-production now. So, even if there's a writers strike, the Jul. 16 premiere date is safe. But before you breathe that sigh of relief, make sure it isn't too big. There's still Season 8 to think of.
The contract between the Writers Guild of America (WGA), which represents TV and film writers, and the Alliance of Motion Picture and Television Producers (AMPTP), which represents the networks and the studios, expired on May 1. The WGA had voted to authorize a strike if the two bodies can't agree to terms for a new contract, but a "tentative agreement" was reached that averted the crisis for now. That should mean that we're safe for now, but, if the tentative part breaks down in the future, it's impossible to predict how long a strike might last.
The last time the WGA went on strike, it lasted three months, from November 2007 to February 2008. If a potential 2017 strike lasted the same amount of time or slightly longer, it could theoretically begin to cut into GoT's Season 8 schedule. (The show is slated to start filming its final turn in September.)
That said, Mashable points out that showrunners David Benioff and D.B. Weiss revealed in March that they'd already hashed out outlines for the final six episodes and begun dividing them up, so they seem to be pretty well shielded from any writers' strike fallout — at least for now. And that's assuming there is a writers strike at all, and that it's long enough to cause any fallout. For right now, we don't have to worry.
In short, there are a lot of ifs. Sure, George R.R. Martin has taught us anything, it's to always keep your guard up and never get too attached to anything, but, for the moment at least, Game of Thrones Season 7 seems to be something you can rely on, strike or no strike.