7 Easy Ways To Make Sure You Actually Get Writing Done On Your Next Trip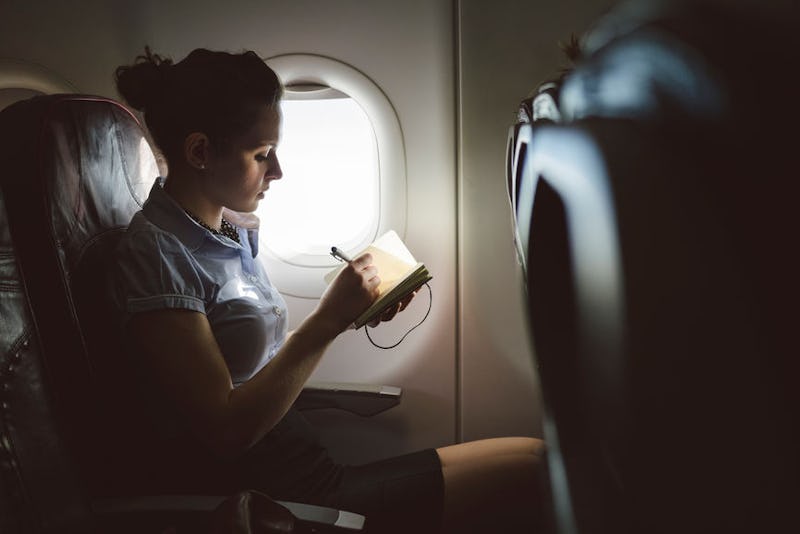 GIC/Stocksy
It's the dream of so many aspiring authors: to pack their bags, hop on a plane, and head off on a globe-trotting adventure, one in which they will finally finish their soon-to-be bestselling novel. But how do you actually successfully write while you travel? It isn't always easy, but there are plenty of tips and tricks you can follow if you want to maximize your word count while you're on the go.
Few things go together better than writing and travel. Seeing new places, meeting new people, and trying new things can provide both inspiration and motivation for aspiring novelists, poets, journalists, and writers of all kind. But just because travel can spur great stories doesn't mean it's always easy to reach your writing goals while you're on the road. If you want to enjoy your trip and make progress on your writing projects, whatever they may be, you have to be prepared, disciplined, and resolute no matter where your travels take you or who tags along for the ride.
Whether you're going on a fun-filled vacation with friends and family, a romantic couple's getaway, or a solo adventure, just you and your laptop, follow these seven tips if you want to write more, and write better, while you travel.