Here's Your Horoscope For Today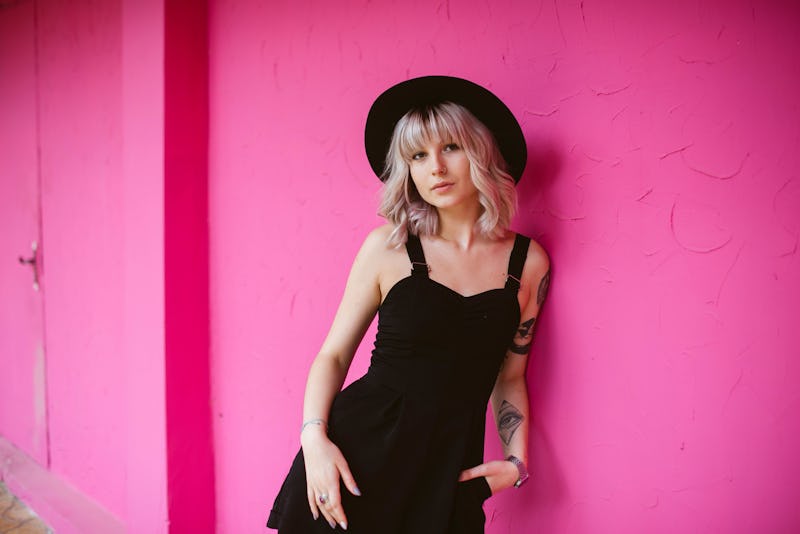 schepniy/Fotolia
We're constantly fascinated by what our zodiac sign says about our lives, whether it's which signs are most compatible or how each sign handles conflict in relationships. That's why Bustle has enlisted Mecca Woods, a New York City-based astrologer of MyLifeCreated.com, to tell us all about how astrology is affecting our lives each day. Today's topic: your daily horoscope for June 13, 2018.
It's a big day today thanks to the New Moon in Gemini (3:43 p.m. EST), pushing us to think and communicate differently, get curious, explore new options and information, and to find new ways of solving old problems. With intuitive Mercury in Cancer teaming up with unconventional Uranus in Taurus at the start of the day, our minds are already hungry for something new. This Mercury-Uranus combination encourages us to think outside of the box and to see things with a new pair of eyes. Though the planets don't stop there as Venus (the planet of love, beauty, and wealth) enters playful Leo by the late afternoon. With Venus in Leo, we're encouraged to get creative, stand out from the crowd, and to have fun while we're doing it.
Read below to see what the stars mean for your sign today, and check out your June 2018 monthly horoscope.
Aries (March 21 - April 19)
You've got some genius ideas now and the world is ready to hear about them. As such, could a website, blog post, or a guest spot on a podcast be in your near future? It seems so. Meanwhile, you could manifest a financial opportunity based on your innovative skills. Honor your creativity.
Taurus (April 20 - May 20)
Why are you busy trying to fit in with everyone else when you know you were born to be different? This might be the question of the day for you. Embrace the new direction you're going in, which includes a new self-image. The only standards you should be living by are your own.
Gemini (May 21 - June 20)
If you feel the overwhelming urge to hit the reset button today, especially when it comes to the last few weeks, the cosmos gives you the green light to do it. It's time to start freeing yourself from your self-imposed limitations and remember how awe-inspiring you are. Know your value.
Cancer (June 21 - July 22)
There's a saying that goes something like "if you believe something long enough, eventually it becomes true." This might be something to reflect on today. In what way are your thoughts, words, and beliefs (especially about yourself) holding you back? Choose to see something different. Have faith.
Leo (July 23 - Aug. 22)
If you could go back in time, what would you do differently? While you can't change the past, you do have the opportunity to change your future. It's time to act on a hunch, which may mean taking the road less traveled. Remember, you are a trendsetter. P.S. bask in the buzz you're getting.
Virgo (Aug. 23 - Sept. 22)
You're a boss, Virgo. And when others start asking about you (and they will) make sure you let them know it. Your star is on the rise and as such you could manifest a big opportunity today. Something you've been dreaming about is starting to materialize. It's time to step fully into your power.
Libra (Sept. 23 - Oct. 22)
A financial or business-related matter that you may have been stressed out about may all work out on your behalf today. Meanwhile, it's time to think about new adventures you'd like to take, new horizons you'd like to reach and the steps needed to get there. Things are about to really take off.
Scorpio (Oct. 23 - Nov. 21)
As the sign associated with rebirth, you understand the value of letting old things die and beginning anew. Something in your life is ready for a rebirth and it starts today. You're about to be better than before. Also, you and your love may be ready to embark on a new chapter in love and money.
Sagittarius (Nov. 22 - Dec. 21)
While old habits may be hard to break, you might have an easier time doing so now. On a separate note, a new partnership (either professional or romantic) is on the horizon. All you need to do is to be open to something new and allow yourself to fall in love with life again. You can do it.
Capricorn (Dec. 22 - Jan. 19)
Love could throw you for a loop today, but in a way that may leave you pleasantly surprised. Right now, when it comes to romance, you win most by not pinning all your hopes onto an outcome or expectation. Just be open and authentic. On another note, it's time to take better care of you.
Aquarius (Jan. 20 - Feb. 18)
If single and dating, the cosmos throws some extra mojo your way today which could lead to a promising new love connection. At best, you're at your most attractive now by doing things that you love. Laughter and passion make you glow. If attached, it's time to rekindle the spark.
Pisces (Feb. 19 - March 20)
You might find yourself feeling super creative today, which is a good thing as you could use a fresh outlook. Overall, it's time to let go of beliefs or attitudes that you may have inherited from your family as they no longer serve you. On the home front, changing your space or address is a go.