These 4 Zodiac Signs Can Expect Love In The New Year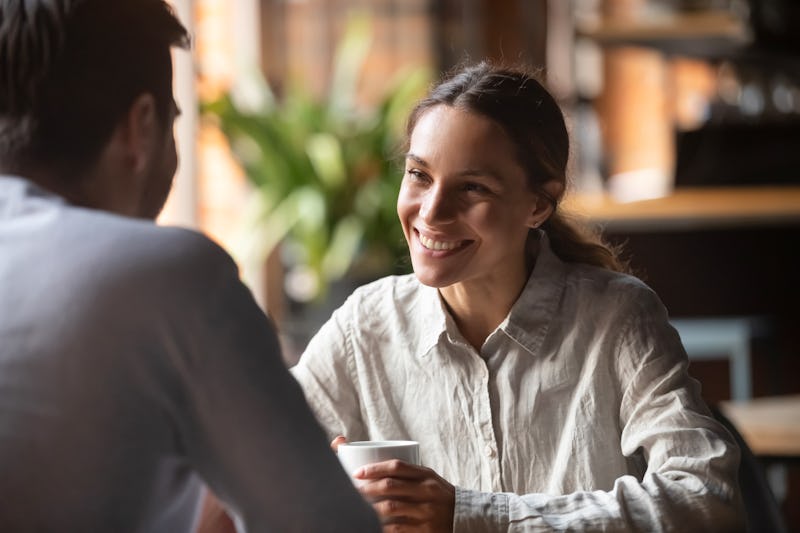 Shutterstock
The beginning of January brings with it a great fresh-start feeling. It's the perfect time to shed and leave behind whatever happened in the previous year, while simultaneously looking ahead to new opportunities. And for some zodiac signs, that's likely to include finding a partner in the new year.
If this is something you've been thinking about, and if you've been actively going on dates and/or chatting with interesting folks, it might just materialize into a bonafide relationship, thanks in part to what's going on in the sky.
"In general, there are a few different things we can look at in the realm of relationships," Molly Cardinal, a professional astrologer, tells Bustle. "Venus, of course, being the planet of relationships; Mars being a projecting and sexual planet can indicate romantic conquests; [and] Jupiter [which is] fortunate and adventurous." Even the asteroid Juno, she says, can represent marriage and long-term commitments.
When these things are gracing your astrological chart, it can create an atmosphere of relationship-y vibes, and things can start to fall into place. As Cardinal says, "We also consider the status of the individual ruling planets of each sign as insight into how receptive that individual may be to new situations." So if you're looking for a partner, keep going out and being open. And it might just result in meeting someone new.