Your Partner's 2 Biggest Relationship Insecurities, Based On Their Zodiac Sign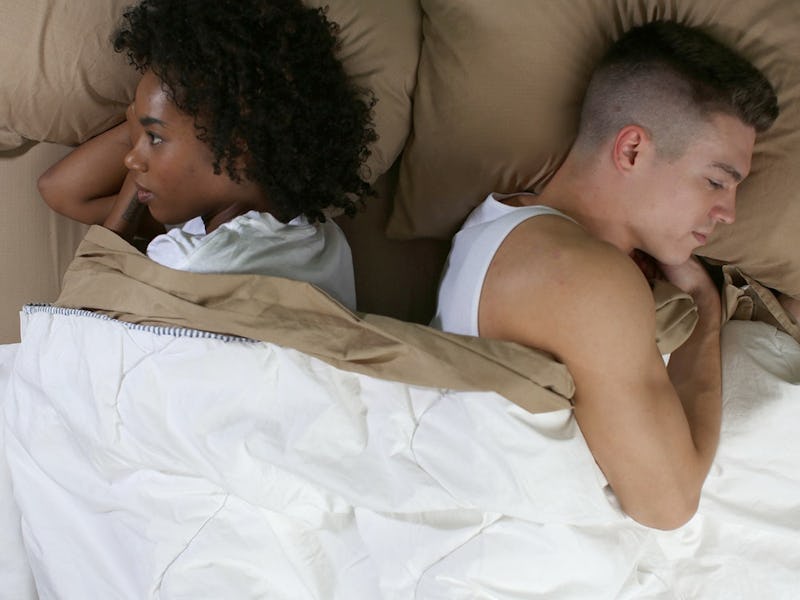 Ashley Batz/Bustle
Everyone comes into relationships with their own set of insecurities. But when you're so caught up in your own insecurities, it's hard to recognize that your partner has some as well. Although your insecurities may differ, your partner is probably just as worried about what you think of them. But with the help of astrology, you can figure out what your partner's insecurities in your relationship are so you can have a happy and healthy partnership.
"We all have insecurities, but with romantic relationships those insecurities might be different than our general insecurities," astrologer Cindy Mckean tells Bustle. "Partnership is a two-way road, so there's likely to be insecurities about how what they give is perceived, as well as being insecure about a certain type of characteristic in a partner (i.e. what they receive)."
The problem with insecurity is it can really hold your relationship back from being the best it can be. When you're insecure in your relationship, you stop living in the present. When your partner is feeling insecure, it might be hard to feel close to them. Although your partner's zodiac sign may not be a definite indicator of what makes them feel unsure, using it as a guide may help you glean more insight into what they may be insecure about. Here are your partner's potential relationship insecurities, based on their zodiac sign.