Zoella Beauty Is Coming Back To Target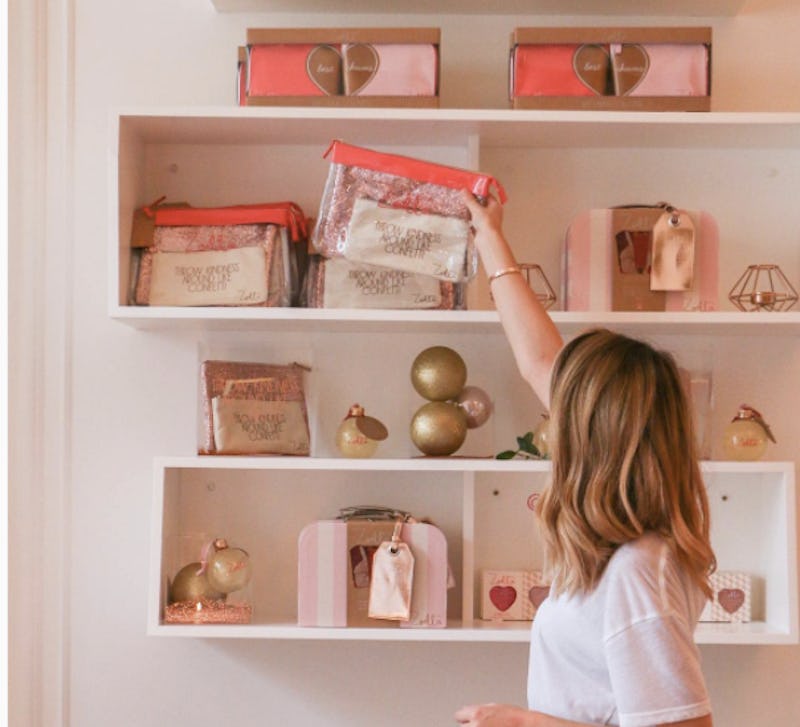 There are few things that can get me genuinely excited when it's 15 degrees outside and there is dirty, grey slush on the ground, but the fact that Zoella Beauty is coming back to Target is definitely one of them. The collection, which is full of all kinds of adorably wonderful beauty products, is exactly what we need to pull us out of our mid-winter slump.
For anyone who's not familiar with "Zoella," the line is the brainchild of YouTube superstar Zoe Sugg, whose YouTube Channel and Instagram feed boast tens of millions of followers each. She's become a total Internet darling over the last few years, mainly because she has some of the best beauty tutorials out there and everything she does feels fabulously real and authentic. Her line launched in early 2016, and first became available in the US back in May. It's full of adorably quirky things that are worth obsessing over, like bath bombs, lotions and makeup bags.
As of Monday, Jan. 15, her core collection will be available at Target. She's had some products available at the retailer in the past, so consider this a re-vamped relaunch of some of her best goodies. Considering my childhood nickname was Zoella, I'm a litttttle salty that Zoe Sugg ended up with the empire and not me, but her products are so damn cute I'm willing to let it go. Here are five of the ten items you'll be able to get at Target as of Monday. Happy shopping!
1. Zoella Fizz Bar
Zoella Beauty Fizz Bar, $4, Target
Further proof that Zoe Sugg is our YouTube spirit animal? She loves bath bombs equally as much as the rest of us. The fancy-sounding
2. Zoella Beauty Wondrous Whip
Zoella Beauty Wondrous Whip, $12, Target
You already know you should be moisturzing more than you probably are this time of year. Let this deliciously scented, whip cream-textured body lotion inspire you to lather your body morning, noon and night.
3. Zoella Beauty Scooper Dooper
Zoella Beauty Scooper Dooper, $11, Target
#Treatyoself to a heavenly foaming bubble bath that includes Vitamin E, Aloe and Shea butter that will relax you and soften your skin. Plus, it comes in really, really cute packaging.
4. Zoella Beauty Pretty Polished
Zoella Beauty Pretty Polished, $12, Target
Has there ever been a more appealing way to exfoliate than to literally polish your skin with this pastel goodness?
5. Zoe's Blissful Mistful Solid Fragrance
Zoella Beauty Blissful Mistful Solid Fragrance, $4, Target
Heart. Shaped. Perfume. That is all.