Adidas Has Released "Period-Proof" Workout Leggings That Prevent Leaks
To help improve sports participation worldwide.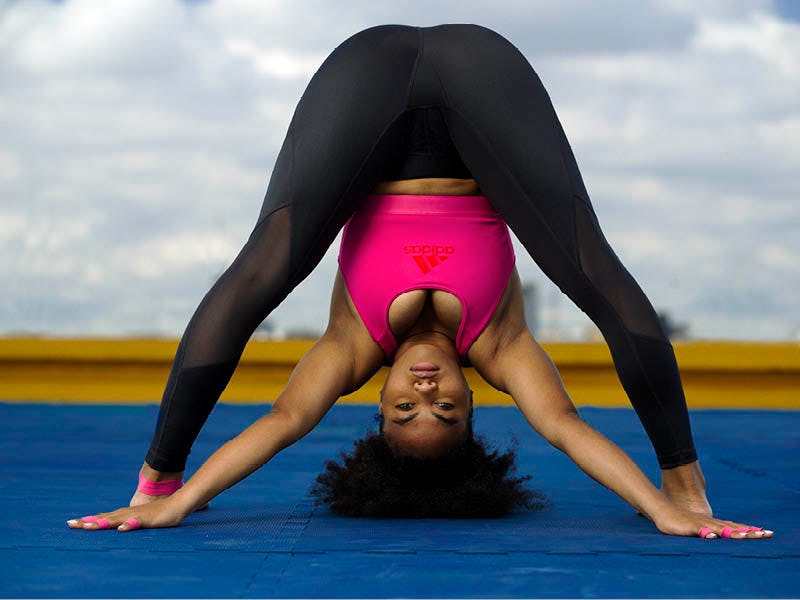 Adidas
Adidas has announced the release of a new product that will help keep you moving whatever time of the month it is: period-proof workout gear. As part of its pledge to build an understanding of what physical, emotional, and societal barriers exist to sports participation, the brand has developed TechFit Period Proof leggings to help ensure that everyone who has a period still feels comfortable to exercise.
Adidas' TechFit Period Proof leggings are designed to combat some of the issues that might stop people from exercising while on their period: leaks, stains, pads being visible, etc. Following the success of period pants brands including ModiBodi and Thinx, period-proof activewear seems the logical next step in this sphere of innovation.
How do the period-proof leggings work?
Adidas Senior Product Manager Kim Buerger explains that while the new leggings had to be comfortable and breathable in order to function well during workouts, ensuring protection against period leaks was also a primary focus.
Designed in a similar way to some period pants, the TechFit Period Proof leggings "have a set of absorbent layers and a membrane that help protect against leaks, giving athletes added confidence whilst training through their period."
Three layers — a wicking layer, absorbent layer, and leak-proof layer — fit close to the body to stay in place, giving maximum assurance against leaks. And the built-in brief has no visible panty line, something Buerger says came up as a key request in the research phase.
They are, however, designed to be worn with a tampon, pad or cup in place, rather than without. "It's really that additional layer of security and confidence that we are bringing to the market with this product innovation," notes Buerger.
Why has Adidas designed period-proof leggings?
"Our ambition with this product is to keep more people in sport by giving them the confidence to train on their period," says Buerger. "We're so proud of what we were able to achieve, and look forward to introducing more product innovation in this space."
According to data collected by scientists at St Mary's University in Twickenham, one in four girls around the world drop out of sport during adolescence, with one of the key reasons cited as being fear of leakage while on their period. Similar research collected by Greater Sport found that 64% of girls will have quit sports by the age of 17, with many expressing that a lack of body confidence was a trigger. Meanwhile, Plan UK found that almost half of girls between the ages of 14 and 21 are embarrassed by their periods.
In order to keep people who menstruate in a sporting environment, Adidas wants to ensure that activewear serves the needs of people wearing it. The brand is also working with PE teachers, schools, and sports research scientist, Dr Georgie Bruinvels to produce resources on menstruation, and make periods a topic that's up for honest and open discussion.
"The menstrual cycle is still an area of embarrassment, and as a result is typically neglected and ignored," says Bruinvels in the press release sent by Adidas to Bustle. "Given the impact that the menstrual cycle can have on participation and overall quality of life, this must change. Education is the ultimate starting point whereby those who menstruate can be empowered by an increased understanding of an essential physiological process."